Avoid hiring unproductive employees once and for all
<![CDATA[Unproductive employees are a problem for almost any business. Whether it is a lack of interest in the job role, a poor work history or even something as extreme as drug and alcohol abuse, there are a few simple ways that employers can protect  their company from the cycle of hiring unproductive workers.
Listen up employers, CEO's and business owners, here are three sure-fire ways to improve your business productivity and profits:
Verify work and education history
It is critically important for any company to determine whether the information a job applicant provides is genuine, by instituting a verification process. Whether it's their work history or their education history, 
53% of job applications contain inaccurate information
, so you can't always take an applicant's word as truth. Be sure to verify previous employment claims (such as positions, timeline and successes) as well as education claims (including school and grades). Also check references, for both education and work – this will give you a better overall picture of the potential employee.
It's a
vague term
, but what we are referring to here really are criminal record checks and drug testing. According to statistics on drug abuse by American workers, workplace drug and alcohol use costs U.S. businesses an estimated $100 billion each year. In addition, 30% of all business failures are caused by employee theft. So don't take these checks lightly – 
doing it right
 could save your business down the line.
Most importantly, really listen. To the candidates, to their references, to their record and to your team. It's easy to want to make a quick hire, but it's incredibly important you minimize hiring mistakes. Making a wrong decision now will cost you down the line through employee turnover, lack of efficiency and poor productivity. All-in-all, it's not that tricky. These three simple actions will go a long way to increasing the success of your company. For more information, 
get in touch with us
 today and we will do our best to send you in the right direction. ]]>
You May Also Like
Check out these additional posts from Mind Your Business.
Many states have legalized Marijuana which has many employers wondering what to do when their applicant's drug test comes back positive. Pre-employment drug testing is a common practice for many employers that wish to mitigate risk and maintain a safe work environment for all employees. Most employers choose to run a 5-panel or 10-panel drug…
Read More

→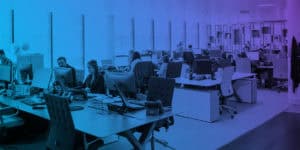 The Occupational Safety and Health Administration (OSHA) announced an emergency temporary standard (ETS) that states that companies with 100 or more employees would need to ensure that their employees are fully vaccinated by January 4th, 2021. If the employees are not vaccinated, they would need to test negative for COVID-19 weekly. This includes individuals who…
Read More

→
Motor Vehicle Records Reports are important searches for many different industries. They provide valuable information about an applicant's driving history. Driving infractions are not reportable in county or statewide criminal searches, so be sure to add a Motor Vehicle Search if you are hiring drivers for your company. The benefits are that you will be…
Read More

→
Quality and Precise Results, On Time!
Let us know about your screening needs to get a custom quote. We work with businesses big and small as well as the government. Which means we have a package of solutions for your organization as well.