Why staff testing is integral to your business success
<![CDATA[First and foremost, let us define what we mean by 'staff testing'. While it could refer to a multitude of HR practices, staff testing in this blog post relates to employment screening - such as drug tests and background checks - that will ensure your business is making the right hiring decisions for your future success.
As an employer, one of the most important aspects of hiring is this form of staff testing, which consists of two main parts: 
pre-employment background checks
 and drug screening. There are several reasons as to why it's a good idea to run 
pre-employment background checks
 on potential new hires, including taking precaution to avoid future litigation and legal requirements. When it comes to drug screening, the primary reason is to avoid the legal issues if an employee has an accident while intoxicated at work. 
Drugs in the workplace
 can result in big bills for workers compensation if there's an accident. It can also reduce productivity, and statistics show that those who abuse drugs and alcohol are ten times more likely to take time off work.
Why are they important?
According to statistics from 
recent studies
 on drug abuse by American workers, workplace drug and alcohol use costs U.S. businesses an estimated $100 billion each year. Furthermore, 30% of all business failures are caused by employee theft. That's almost 1 in 3 failed businesses that may have been saved had employment screening occurred. Take a look at more reasons
why you should be screening your employees
.
How to get started
Firstly, I would decide which
types of background checks
you would like to perform. To do this, it would be a good idea to talk to a pre-employment screening service. A background screening service will provide you with reliable results, ensuring that you know any information regarding applicants or employees that could put you at risk. By helping you obtain such information, you are in a better position to make any hiring decisions. For more information on staff testing, your next steps and how we might be able to help,
get in touch today
! ]]>
You May Also Like
Check out these additional posts from Mind Your Business.
Many states have legalized Marijuana which has many employers wondering what to do when their applicant's drug test comes back positive. Pre-employment drug testing is a common practice for many employers that wish to mitigate risk and maintain a safe work environment for all employees. Most employers choose to run a 5-panel or 10-panel drug…
Read More

→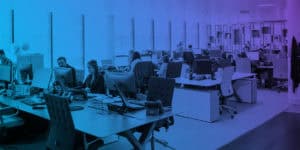 The Occupational Safety and Health Administration (OSHA) announced an emergency temporary standard (ETS) that states that companies with 100 or more employees would need to ensure that their employees are fully vaccinated by January 4th, 2021. If the employees are not vaccinated, they would need to test negative for COVID-19 weekly. This includes individuals who…
Read More

→
Motor Vehicle Records Reports are important searches for many different industries. They provide valuable information about an applicant's driving history. Driving infractions are not reportable in county or statewide criminal searches, so be sure to add a Motor Vehicle Search if you are hiring drivers for your company. The benefits are that you will be…
Read More

→
Quality and Precise Results, On Time!
Let us know about your screening needs to get a custom quote. We work with businesses big and small as well as the government. Which means we have a package of solutions for your organization as well.