<![CDATA[According to two recent studies, 69% of businesses are affected by bad hires and the ROI of a bad hire can be as awful as -298%. Small businesses, in particular, are  vulnerable to embezzlement and other kinds of employee theft because they lack the checks and balances of big corporations. It's critical that business owners minimize their risk when hiring new staff. With 38% of businesses planning to hire over the next 12 months, there's plenty of opportunity for good – and bad – hiring decisions. So how can you protect yourself? Here are a few best practices:
Ask tough questions
During the interview, make sure you dig deep into their background and experience. An interview is, potentially, the start of a serious commitment between two parties – it's ok to be tough. Arrange for others at your company (or a trusted advisor, if you're a solo entrepreneur) to meet the person as well; getting a second or third opinion to confirm your impressions will help you make more solid hiring decisions.
Check references
State laws vary on what you can actually ask previous employers (or how much detail they can offer in response). At the least, you should be able to verify the person's employment, education, and salary history. The best question to ask a former employer is simply, "Would you rehire this person?" If the answer is no, that's a definite red flag.
Perform a background check
Pre-employment checks can screen out applicants who may be unfit (or dangerous) for your workplace. This type of screening could include criminal checks, education verification or checking their previous employment history. While a background check isn't necessary for all employees, it's especially smart (and in some cases legally required) to conduct one on a job candidate who will have access to sensitive data, your company's finances, or who will work with vulnerable individuals.
Offer a trial period
You can learn a lot about potential employees, including how well they fit into your business, by inviting them to work on a test project or spending a trial run with your team. While someone can "fake it" during interviews, it's a lot harder to do so from 9-5 over a full work week.
Perform a drug test
The cost of drugs in the workplace is severe, so to avoid potential damage it is always a good idea to drug test applicants. By doing this, you're ensuring that any new hires will be reliable and productive workers, and minimizing future risk. Want to learn more?
Contact our team
and we can discuss a background check program to prevent your organization from making a bad hiring decision.]]>
You May Also Like
Check out these additional posts from Mind Your Business.
Many states have legalized Marijuana which has many employers wondering what to do when their applicant's drug test comes back positive. Pre-employment drug testing is a common practice for many employers that wish to mitigate risk and maintain a safe work environment for all employees. Most employers choose to run a 5-panel or 10-panel drug…
Read More

→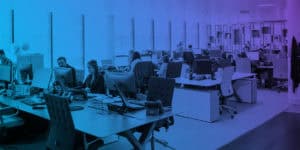 The Occupational Safety and Health Administration (OSHA) announced an emergency temporary standard (ETS) that states that companies with 100 or more employees would need to ensure that their employees are fully vaccinated by January 4th, 2021. If the employees are not vaccinated, they would need to test negative for COVID-19 weekly. This includes individuals who…
Read More

→
Motor Vehicle Records Reports are important searches for many different industries. They provide valuable information about an applicant's driving history. Driving infractions are not reportable in county or statewide criminal searches, so be sure to add a Motor Vehicle Search if you are hiring drivers for your company. The benefits are that you will be…
Read More

→
Quality and Precise Results, On Time!
Let us know about your screening needs to get a custom quote. We work with businesses big and small as well as the government. Which means we have a package of solutions for your organization as well.