What are the costs of a bad hire?
<![CDATA[An infographic created by Resoomay explores the baffling costs of making a bad hire, and it's certainly information we thought was worth highlighting. Check out a few of the startling statistics – no doubt you'll be surprised:
Between hiring costs; total compensation; cost of maintaining the employee; disruption costs; severance; and mistakes, failures, and missed business opportunities, an employer's average cost of a second-level manager bad hire is $840,000
Missed business opportunities from a bad hire can cost their employer in the region of half a million dollars
The ROI of a bad hire can be as awful as -298%
The average cost of a new employee (not including training costs) is $57,968
In 2009, estimates show U.S. organizations spent $125.88 billion on employee learning and development
For a small business with only 64 employees, the cost of turnover is just shy of $8,000
75% of demand for new employees is to simply replace workers that left a company
When the costs of a bad hire are this baffling, is it any wonder employers think twice before taking hiring chances?
Preventing a bad hire
So what are the steps to
protecting your business
from a bad hire? Well there are quite a few, but primarily it's all about implementing thorough employment screening and background check programs to ensure the people they're hiring are right for the position. Three key steps we would suggest:
1. Run background checks
A background check on an applicant may pick up on some negative information about them, which could certainly save you from problems in the long term. This type of screening could include criminal checks, education verification or checking their previous employment history.
2. Check references
In this economy, many people are unemployed and desperate for work. One of the principle ways that applicants "spruce up" their resume is to provide false references. Make sure that their references are verifiable, and the people they list are trustworthy.
3. Perform a drug test
The 
cost of drugs in the workplace
 is severe, so to avoid potential damage it is always a good idea to drug test applicants. By doing this, you are ensuring that any new hires will be reliable and productive workers. Want to learn more?
Get in touch
and we can discuss a screening program to suit you.]]>
You May Also Like
Check out these additional posts from Mind Your Business.
Many states have legalized Marijuana which has many employers wondering what to do when their applicant's drug test comes back positive. Pre-employment drug testing is a common practice for many employers that wish to mitigate risk and maintain a safe work environment for all employees. Most employers choose to run a 5-panel or 10-panel drug…
Read More

→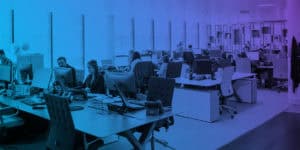 The Occupational Safety and Health Administration (OSHA) announced an emergency temporary standard (ETS) that states that companies with 100 or more employees would need to ensure that their employees are fully vaccinated by January 4th, 2021. If the employees are not vaccinated, they would need to test negative for COVID-19 weekly. This includes individuals who…
Read More

→
Motor Vehicle Records Reports are important searches for many different industries. They provide valuable information about an applicant's driving history. Driving infractions are not reportable in county or statewide criminal searches, so be sure to add a Motor Vehicle Search if you are hiring drivers for your company. The benefits are that you will be…
Read More

→
Quality and Precise Results, On Time!
Let us know about your screening needs to get a custom quote. We work with businesses big and small as well as the government. Which means we have a package of solutions for your organization as well.