How big data can improve your recruitment process
<![CDATA[Data is growing faster than ever before. In fact, by the year 2020, about 7 megabytes of new information will be created every second for every human being on the planet. This can be sliced and diced, split and segmented, and provide massive value in better understanding…well, anything.
HR and recruitment included. In a human-driven business such as recruiting, behavior is a big deal. How are your applicants finding you (or you them)? What kind of recruiting and hiring experience are they having? How many open positions do you have? How many days does it take to fill? Better understanding these numbers can impact efficiency, effectiveness, and profit within any organization.
Getting Started
Estimates suggest that
the ROI of bad hire
can be a whopping -298%.  With big data, you can improve this number and create a more profitable, streamlined approach. The first step to analyzing data is agreement on what metrics to focus on. Similar to a reverse engineering process, you start with the end goal and work your way backwards. Consider, what are your organizational or team goals?
Finding Data
Once you have your metrics, collect your existing data and consider the 'impact factors'. Which metrics, if improved, would have the biggest impact on your organization? Even if you don't have the resources to collect data on your own organization, there's a plethora of industry data from which you can learn. Consider government reports, for example. So much information to draw from. The
U.S. Bureau of Labor Statistics
, which compiles labor market data, should serve as "an initial stop" for talent acquisition specialists to mine data points for statistics such as job openings and employment projections, said Nicole Dessain, founder and principal consultant at talent.imperative, an Evanston, Ill.-based talent experience design consultancy. Data from agencies like the BLS, the U.S. Census Bureau and the
U.S. Bureau of Economic Analysis
 offer an important tool that can be used to attract employers and the highly skilled talent that many companies need. You don't even need to collect any data yourself, just use the information that already exists. LiveStories, for example, a Seattle-based civic intelligence platform that provides services for government clients, tracks more than 1,500 government data indicators across 40,000 locations in the United States, "right down to the neighborhood level," said its founder, Adnan Mahmud. A client may be on the hunt for engineering workers and LiveStories can tailor a dataset to reveal where the highest concentration of engineers may exist and what they earn on average. The question isn't whether or not big data is here to stay; the question is are you ready. How are you using data to impact your hiring decisions?]]>
You May Also Like
Check out these additional posts from Mind Your Business.
Many states have legalized Marijuana which has many employers wondering what to do when their applicant's drug test comes back positive. Pre-employment drug testing is a common practice for many employers that wish to mitigate risk and maintain a safe work environment for all employees. Most employers choose to run a 5-panel or 10-panel drug…
Read More

→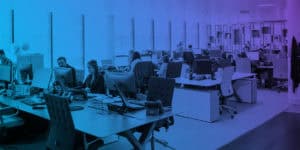 The Occupational Safety and Health Administration (OSHA) announced an emergency temporary standard (ETS) that states that companies with 100 or more employees would need to ensure that their employees are fully vaccinated by January 4th, 2021. If the employees are not vaccinated, they would need to test negative for COVID-19 weekly. This includes individuals who…
Read More

→
Motor Vehicle Records Reports are important searches for many different industries. They provide valuable information about an applicant's driving history. Driving infractions are not reportable in county or statewide criminal searches, so be sure to add a Motor Vehicle Search if you are hiring drivers for your company. The benefits are that you will be…
Read More

→
Quality and Precise Results, On Time!
Let us know about your screening needs to get a custom quote. We work with businesses big and small as well as the government. Which means we have a package of solutions for your organization as well.