Five tips to avoid hiring mistakes
<![CDATA[Negligent hiring is something that happens time and time again. If you were to make a hiring mistake, it could cost you in more than in just a financial sense and you could feel the effects for years to come. "As people and professionals, we tend to spend more time researching which cellphone to buy or which software will help grow our business than assessing a much more important concept — human behavior and talent," said Paul Eccher, co-founder and principal of talent management organization The Vaya Group. "However, people are a company's greatest asset and by making sound recruitment decisions, executives can drive productivity and strengthen talent."
With that in mind, here are five tips to avoid making hiring mistakes:
Listen
During the interview, you probably do more talking than listening. Listen to what the applicants have to say – their history, their likes, dislikes, attributes and personality. You will be spending a lot of time with this person, so ensure they are the right fit.
Criminal Background Checks
One of the key areas of an applicant's history you need to examine is whether they have a criminal past. This can provide you with an important insight into how trustworthy they are and whether they will be able to contribute positively to your company.
Reference Checks
You should perform
reference checks
in two ways – personal references and professional references. It's easy to be lazy, claim to have to much work to do or try to trust your gut instinct. But, ultimately, a mistake here can cost you significantly down the line. So take the time to do it right.
Employment Verification
It is important for any company to determine whether the information an applicant provides during the application process is genuine by instituting a solid employment verification process. This means verifying their previous employment claims, such as positions, timeline, successes and so on. Applicants like to embellish their work history, so this is a key area in which to decipher which applicants are being honest and which are lying.
Drug Testing
Drug testing in the workplace
should be a priority for any employer. You might think it's an unnecessary expense, but it's better to be safe than sorry. The money you save by not performing tests could be minimal compared to what you spend in liable cases should something go wrong. Overall – it's impossible to ensure that you never make a hiring mistake, but by following these steps you can make sure that the possibility of one is small. If you have any further questions about hiring decisions,
get in touch
today. ]]>
You May Also Like
Check out these additional posts from Mind Your Business.
Many states have legalized Marijuana which has many employers wondering what to do when their applicant's drug test comes back positive. Pre-employment drug testing is a common practice for many employers that wish to mitigate risk and maintain a safe work environment for all employees. Most employers choose to run a 5-panel or 10-panel drug…
Read More

→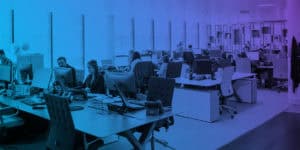 The Occupational Safety and Health Administration (OSHA) announced an emergency temporary standard (ETS) that states that companies with 100 or more employees would need to ensure that their employees are fully vaccinated by January 4th, 2021. If the employees are not vaccinated, they would need to test negative for COVID-19 weekly. This includes individuals who…
Read More

→
Motor Vehicle Records Reports are important searches for many different industries. They provide valuable information about an applicant's driving history. Driving infractions are not reportable in county or statewide criminal searches, so be sure to add a Motor Vehicle Search if you are hiring drivers for your company. The benefits are that you will be…
Read More

→
Quality and Precise Results, On Time!
Let us know about your screening needs to get a custom quote. We work with businesses big and small as well as the government. Which means we have a package of solutions for your organization as well.