Austin votes to require ridesharing fingerprint checks
<![CDATA[In a 9-2 vote, Austin City Council members have decided that all ridesharing companies must complete fingerprint background checks on all drivers. This policy will begin its rollout on February 1, and all drivers are required to be fingerprinted by February 1, 2017.
Both Uber and Lyft have previously indicated that, should fingerprint background screening become mandatory, they would be inclined to leave the city and decline to provide services to the Texas capital. Now that the provision for fingerprint background checks has passed, the two companies have different ideas of what the future might look like for Austin. Despite arguments from Uber, the Austin Urban League, and the Austin Chapter of the National Association for the Advancement of Colored People, that argue fingerprint background screening is a form of discrimination, the Council determined that it was in the city's best interest to implement these checks for passenger safety. Uber still stands by its assertion that fingerprint background checks would prevent otherwise qualified candidates from becoming Uber drivers. However, Uber has also recently begun considering fingerprinting in certain markets; they may decide that the background checks are worth it to continuing operating in Austin. On the other hand, a Lyft spokesperson said that Lyft would continue to provide its services to Austin residents and visitors "until mandatory fingerprint requirements force us to leave. … We do not operate in cities that require mandatory fingerprint background checks." It is not clear when the rollout will begin to affect Lyft, or when they will close shop in the city.]]>
You May Also Like
Check out these additional posts from Mind Your Business.
Many states have legalized Marijuana which has many employers wondering what to do when their applicant's drug test comes back positive. Pre-employment drug testing is a common practice for many employers that wish to mitigate risk and maintain a safe work environment for all employees. Most employers choose to run a 5-panel or 10-panel drug…
Read More

→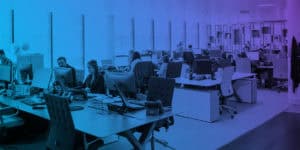 The Occupational Safety and Health Administration (OSHA) announced an emergency temporary standard (ETS) that states that companies with 100 or more employees would need to ensure that their employees are fully vaccinated by January 4th, 2021. If the employees are not vaccinated, they would need to test negative for COVID-19 weekly. This includes individuals who…
Read More

→
Motor Vehicle Records Reports are important searches for many different industries. They provide valuable information about an applicant's driving history. Driving infractions are not reportable in county or statewide criminal searches, so be sure to add a Motor Vehicle Search if you are hiring drivers for your company. The benefits are that you will be…
Read More

→
Quality and Precise Results, On Time!
Let us know about your screening needs to get a custom quote. We work with businesses big and small as well as the government. Which means we have a package of solutions for your organization as well.