Are fingerprint background checks a form of discrimination?
<![CDATA[As cities all over the country attempt to put laws in place that protect their citizens — requiring ride-sharing services such as Uber and Lyft to conduct fingerprint background checks before hiring drivers that will cruise the city streets — one Texas city has found itself up against an argument against fingerprint background checks for drivers. The Austin City Council had recommended fingerprint background checks for Uber and Lyft drivers, but two local groups are not on board. Teddy McDaniel of the Austin Urban League and Nelson Linder of the Austin chapter of the National Association for the Advancement of Colored People wrote a letter to the Council arguing that fingerprint background checks disproportionately discriminate against minority and low-income individuals. "The practice of using fingerprints to access a background database is not a real safety measure as it all-too-often captures only an individual's arrest, not their conviction," reads the letter. "As a result, this practice would disproportionately harm Austin's African-American and Hispanic populations as they are already disproportionately arrested, but not necessarily charged or convicted of any offense." The two groups argue that because fingerprints are taken soon after an arrest — and are not frequently or regularly updated in federal databases to reflect whether or not an individual was charged or convicted — that a person can be listed as having an arrest record and be disqualified for a job driving for Uber or Lyft, even if that person does not have a criminal conviction. While Austin does have a record of more arrests for low-income and minority individuals, council members suggest there is no indication that drivers would be disqualified from jobs driving for ride-share services due to an arrest with no conviction. Both Austin and Travis County, the county in which Austin resides, have fair-hiring policies to help "ban the box."]]>
You May Also Like
Check out these additional posts from Mind Your Business.
Many states have legalized Marijuana which has many employers wondering what to do when their applicant's drug test comes back positive. Pre-employment drug testing is a common practice for many employers that wish to mitigate risk and maintain a safe work environment for all employees. Most employers choose to run a 5-panel or 10-panel drug…
Read More

→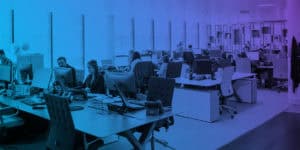 The Occupational Safety and Health Administration (OSHA) announced an emergency temporary standard (ETS) that states that companies with 100 or more employees would need to ensure that their employees are fully vaccinated by January 4th, 2021. If the employees are not vaccinated, they would need to test negative for COVID-19 weekly. This includes individuals who…
Read More

→
Motor Vehicle Records Reports are important searches for many different industries. They provide valuable information about an applicant's driving history. Driving infractions are not reportable in county or statewide criminal searches, so be sure to add a Motor Vehicle Search if you are hiring drivers for your company. The benefits are that you will be…
Read More

→
Quality and Precise Results, On Time!
Let us know about your screening needs to get a custom quote. We work with businesses big and small as well as the government. Which means we have a package of solutions for your organization as well.