Why you should do a nanny background check
<![CDATA[ Hiring a nanny is one of the most important decisions parents will face when it comes to deciding what's best for their children. This is why a background check is absolute must when it comes to making the right choice. Many people think that their "parental instinct" is a sufficient deciding factor, and unfortunately this is far too often something that is put into practice. There is no doubt that this may well result in a good decision, but I feel this would be down more to luck than judgment. However confident you may be and however well you think you know the individual in question, if you are prepared to leave your kids in the hands of someone else, then you should be prepared to pay that little extra for a background check. This extra cost is incomparable to the safety and security you will have in the knowledge that your children are safe. So what are the steps?
Primarily – get references. Several. Ask these references for specific details on the applicant's previous employment. If the reference is a genuine one, they will have no problem answering your queries and validating details the applicant has given you.
Request the necessary information from the applicant (this will vary depending on the level of background check you want to perform), and ensure you have their consent to do the check. If they refuse any of this, it's safe to say you don't want them looking after your children.
Finally, research the background check you want. There are many fake background check providers these days, offering "free" or "instant" background checks. As the old-adage goes – if it's too good to be true, it usually is. Be prepared to take the time and spend the money to get it done properly by a verified and valued background screening company.
This is where
MYB
can come in. We provide four different types of
nanny background checks
, starting from just $150. Pay us a
visit
and see what we can do for you!]]>
You May Also Like
Check out these additional posts from Mind Your Business.
Many states have legalized Marijuana which has many employers wondering what to do when their applicant's drug test comes back positive. Pre-employment drug testing is a common practice for many employers that wish to mitigate risk and maintain a safe work environment for all employees. Most employers choose to run a 5-panel or 10-panel drug…
Read More

→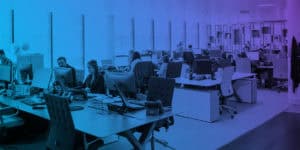 The Occupational Safety and Health Administration (OSHA) announced an emergency temporary standard (ETS) that states that companies with 100 or more employees would need to ensure that their employees are fully vaccinated by January 4th, 2021. If the employees are not vaccinated, they would need to test negative for COVID-19 weekly. This includes individuals who…
Read More

→
Motor Vehicle Records Reports are important searches for many different industries. They provide valuable information about an applicant's driving history. Driving infractions are not reportable in county or statewide criminal searches, so be sure to add a Motor Vehicle Search if you are hiring drivers for your company. The benefits are that you will be…
Read More

→
Quality and Precise Results, On Time!
Let us know about your screening needs to get a custom quote. We work with businesses big and small as well as the government. Which means we have a package of solutions for your organization as well.