Why do employers check credit?
<![CDATA[In light of New York City's decision to ban all employment credit checks this past spring, we thought it would be a good idea to revisit that question: Why DO employers check credit scores for potential employees, and what information do they get when they pull a credit report? First of all, when an employer pulls a credit report, they don't actually see an individual's credit score. Instead, they are provided with a sheet of information called the credit report, which includes names the candidate has gone by, addresses, and information about their credit history, including bankruptcies and whether or not they have previously made payments on time. Pulling this report will not ding an applicants' credit, but employers do have a few responsibilities to the potential employee. Businesses should be cautious and work with a background screening company to make sure they are not in violation of any state or federal laws before beginning the screening process. There are two big reasons that employers might want to check a job applicant's credit report: 1) To determine if the person is a good fit for the job he or she is applying for. This is especially true if your applicant is considering a position in which he or she will have access to company finances, financial records, company credit cards, or other insider financial information. Employers might run a credit report to make sure that an applicant's credit history does not indicate that there may be concerns with the applicant taking on this kind of role, so as to protect the company from financial fraud or embezzlement. 2) To verify past employment. One thing that is not commonly known about a credit report is that it can sometimes contain a candidate's previous work history, including company names and addresses. This is a great way for companies to review an applicant's past jobs and confirm that the applicant is not committing resume fraud by lying about previous experience, especially if conducted early in the process (well before reference checks would be considered). For more information about why employers might conduct credit checks, or to learn what information you'd have access to with a credit check, contact Mind Your Business.]]>
You May Also Like
Check out these additional posts from Mind Your Business.
Many states have legalized Marijuana which has many employers wondering what to do when their applicant's drug test comes back positive. Pre-employment drug testing is a common practice for many employers that wish to mitigate risk and maintain a safe work environment for all employees. Most employers choose to run a 5-panel or 10-panel drug…
Read More

→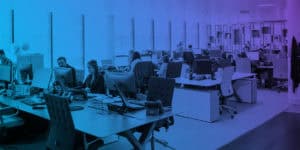 The Occupational Safety and Health Administration (OSHA) announced an emergency temporary standard (ETS) that states that companies with 100 or more employees would need to ensure that their employees are fully vaccinated by January 4th, 2021. If the employees are not vaccinated, they would need to test negative for COVID-19 weekly. This includes individuals who…
Read More

→
Motor Vehicle Records Reports are important searches for many different industries. They provide valuable information about an applicant's driving history. Driving infractions are not reportable in county or statewide criminal searches, so be sure to add a Motor Vehicle Search if you are hiring drivers for your company. The benefits are that you will be…
Read More

→
Quality and Precise Results, On Time!
Let us know about your screening needs to get a custom quote. We work with businesses big and small as well as the government. Which means we have a package of solutions for your organization as well.