Who should conduct motor vehicle record checks?
<![CDATA[
Motor vehicle record checks are not as commonly utilized in hiring as other checks, such as criminal record or credit checks, but they are absolutely vital for some businesses, especially ones in the transportation industry. Taxi drivers, cross-country truck drivers, mail carriers, city and school bus drivers, delivery drivers and ride-sharing contractors — just to name a few — should all be subject to motor vehicle record checks prior to beginning work. But first, what is a motor vehicle record check? It is a type of background check that provides information about the applicant's driving record, including moving violations, arrests or convictions for driving under the influence, and previous accidents. A proper motor vehicle record check may also turn up information about the driver's license — including license revocations and suspensions — and any lapses the driver may have had in his or her insurance policy. A basic criminal background check may not turn up information about DUI convictions or misdemeanors such as traffic violations. It's important to know all these things when your business is hiring a driver, whether the driver will be hauling goods or transporting other people on a daily basis, because it may be an indicator in whether that person will drive safely and according to the rules of the road, based on past behavior. This information is also important because your business can get tangled up in lawsuits or other legal red tape if you employ a driver without the proper licenses and insurance coverage, especially if someone gets injured or killed while that driver is on the job. Ensuring your drivers have clean driving records and all their paperwork in place can save you a lot of time, money and headaches. You can also save yourself those things by employing a background-screening company to check out a candidate's vehicle record for you. While there are plenty of websites that advertise "free" motor vehicle record checks, those sites typically provide very little information, if any, that would be useful to an employer. This is not the kind of information you can find with just a quick click of the mouse; you'll want to utilize a company that you can trust to dig up accurate and current information. To learn more about what goes into acquiring a motor vehicle record check and what information it can turn up, contact Mind Your Business. photo credit: P2250274b via photopin license]]>
You May Also Like
Check out these additional posts from Mind Your Business.
Many states have legalized Marijuana which has many employers wondering what to do when their applicant's drug test comes back positive. Pre-employment drug testing is a common practice for many employers that wish to mitigate risk and maintain a safe work environment for all employees. Most employers choose to run a 5-panel or 10-panel drug…
Read More

→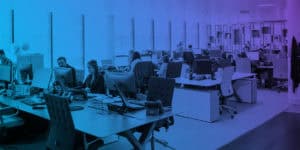 The Occupational Safety and Health Administration (OSHA) announced an emergency temporary standard (ETS) that states that companies with 100 or more employees would need to ensure that their employees are fully vaccinated by January 4th, 2021. If the employees are not vaccinated, they would need to test negative for COVID-19 weekly. This includes individuals who…
Read More

→
Motor Vehicle Records Reports are important searches for many different industries. They provide valuable information about an applicant's driving history. Driving infractions are not reportable in county or statewide criminal searches, so be sure to add a Motor Vehicle Search if you are hiring drivers for your company. The benefits are that you will be…
Read More

→
Quality and Precise Results, On Time!
Let us know about your screening needs to get a custom quote. We work with businesses big and small as well as the government. Which means we have a package of solutions for your organization as well.