What questions should be asked in a reference check?
Your company is hiring — great!
You want to find the best possible employee, the one that will work well with the rest of your team, fit in to the corporate culture, and be an asset to the company.
But before you hire that first qualified candidate, you'll want to do some research. One of the best ways to get an idea of your applicant's work ethic, skills, and personality is to conduct reference checks. Ideally, you should request at least two professional references (from former employers, mentors, co-workers, etc.) and two personal references (from friends, teachers, or other individuals that are not related to the applicant).
The questions you'll ask these references will vary, depending on the role. However, there are certainly some common, go-to reference questions that should be considered for all roles. Here are our recommendations:
Can you verify the job candidate's employment, job title, pay, and responsibilities?
How do you know the job candidate?
Did the candidate consistently hit or miss goals/quotas?
What unique skills did the individual bring to your organization?
How well did the candidate deal with any organizational or management changes that took place or any customer sales or service issues?
Were there any areas where the candidate excelled?
Were there any areas that the candidate could use improvement?
Did the candidate get along with their co-workers and management?
Was the person ever disciplined, and what were the circumstances?
Why did the candidate leave your/their previous organization?
If you had the opportunity, would you re-hire this job candidate? Why?
What makes the candidate a good fit for this job?
What advice can you give me to successfully manage the job candidate?
What else do I need to know about the job candidate that I didn't already ask?
Who else should I speak to about the candidate that can provide different insight?
Add a couple of customized questions for the specific role you're hiring and you'll be good to go! The reference check will help you to paint a complete picture of the job candidate and whether they're a fit. If you're looking for help in running reference checks of your applicants, we can help.
You May Also Like
Check out these additional posts from Mind Your Business.
Many states have legalized Marijuana which has many employers wondering what to do when their applicant's drug test comes back positive. Pre-employment drug testing is a common practice for many employers that wish to mitigate risk and maintain a safe work environment for all employees. Most employers choose to run a 5-panel or 10-panel drug…
Read More

→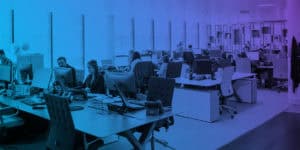 The Occupational Safety and Health Administration (OSHA) announced an emergency temporary standard (ETS) that states that companies with 100 or more employees would need to ensure that their employees are fully vaccinated by January 4th, 2021. If the employees are not vaccinated, they would need to test negative for COVID-19 weekly. This includes individuals who…
Read More

→
Motor Vehicle Records Reports are important searches for many different industries. They provide valuable information about an applicant's driving history. Driving infractions are not reportable in county or statewide criminal searches, so be sure to add a Motor Vehicle Search if you are hiring drivers for your company. The benefits are that you will be…
Read More

→
Quality and Precise Results, On Time!
Let us know about your screening needs to get a custom quote. We work with businesses big and small as well as the government. Which means we have a package of solutions for your organization as well.