Washington 'bans the box'
Earlier this month, the Washington Fair Chance Act took effect and implemented 'ban the box' protections for job applicants with criminal records seeking employment in the state of Washington. Now, all west coast states, and some west coast cities (such as Los Angeles, Portland and Seattle), have 'ban the box' laws.
The new legislation prohibits both private and public employers from asking about arrests or convictions before job applicants are determined to be otherwise qualified for a position. It does not apply to employers hiring workers with unsupervised access to children or vulnerable adults, employers required by federal or state law to ask about criminal records, law enforcement or criminal justice agencies, employers hiring volunteers, and certain self-regulatory organizations.
The statewide WFCA also does not preempt Washington municipalities from enforcing their own ban-the-box ordinances. Currently, Seattle's Fair Chance Employment Ordinance and Spokane's Fair Chance Hiring Act are the only two ordinances in Washington.
Proponents of fair-chance reforms say the law allows people with records to transition more easily into the job market. Washington state employers should be proactive in considering whether they need to revise job applications, interview guidelines, or policies and procedures for their criminal background checks.
Nationwide, 31 states and over 150 cities and counties have adopted ban-the-box laws. Fifteen major cities, including Los Angeles and San Francisco, have adopted 'ban the box' hiring laws that cover both public- and private-sector employers.
You May Also Like
Check out these additional posts from Mind Your Business.
Many states have legalized Marijuana which has many employers wondering what to do when their applicant's drug test comes back positive. Pre-employment drug testing is a common practice for many employers that wish to mitigate risk and maintain a safe work environment for all employees. Most employers choose to run a 5-panel or 10-panel drug…
Read More

→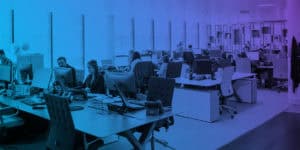 The Occupational Safety and Health Administration (OSHA) announced an emergency temporary standard (ETS) that states that companies with 100 or more employees would need to ensure that their employees are fully vaccinated by January 4th, 2021. If the employees are not vaccinated, they would need to test negative for COVID-19 weekly. This includes individuals who…
Read More

→
Motor Vehicle Records Reports are important searches for many different industries. They provide valuable information about an applicant's driving history. Driving infractions are not reportable in county or statewide criminal searches, so be sure to add a Motor Vehicle Search if you are hiring drivers for your company. The benefits are that you will be…
Read More

→
Quality and Precise Results, On Time!
Let us know about your screening needs to get a custom quote. We work with businesses big and small as well as the government. Which means we have a package of solutions for your organization as well.