Vermont passes ban the box legislation
<![CDATA[Vermont has become the latest state to 'ban the box',  with bill H.261 removing questions about criminal records from initial job applications for both state and private employment.
The new 'ban the box' law will take effect on July 1, 2017, and prohibits employers from asking questions about prior criminal convictions on an initial job application Employers will still be allowed to ask questions in later stages of the hiring process and the law provides exemptions for certain positions where a criminal conviction would automatically disqualify an applicant due to state or federal law. "Too many Vermonters with criminal records are unable to successfully re-enter their communities due to lack of employment. Banning the box is all about breaking down barriers and giving those Vermonters who have paid their debt to society a fair chance at finding a good job," Gov. Shumlin said. "Nobody wins when Vermonters are trapped in a cycle of unemployment and incarceration." The National Employment Law Project estimates 70 million American adults have arrests or convictions in their past that can make it difficult for them to obtain employment. A release on the Governor's website states that Gov. Shumlin has made creating a fairer, more effective criminal justice system a priority. One example includes the War on Recidivism and his expansion of Vermont's expungement laws, which have helped reduce Vermont's prison population to its lowest level since the early 2000s. Vermont is the seventh state to implement a state-wide ban the box law that applies to both state and private employers while 21 states have enacted some form of ban the box legislation.]]>
You May Also Like
Check out these additional posts from Mind Your Business.
Many states have legalized Marijuana which has many employers wondering what to do when their applicant's drug test comes back positive. Pre-employment drug testing is a common practice for many employers that wish to mitigate risk and maintain a safe work environment for all employees. Most employers choose to run a 5-panel or 10-panel drug…
Read More

→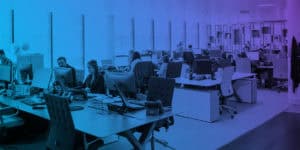 The Occupational Safety and Health Administration (OSHA) announced an emergency temporary standard (ETS) that states that companies with 100 or more employees would need to ensure that their employees are fully vaccinated by January 4th, 2021. If the employees are not vaccinated, they would need to test negative for COVID-19 weekly. This includes individuals who…
Read More

→
Motor Vehicle Records Reports are important searches for many different industries. They provide valuable information about an applicant's driving history. Driving infractions are not reportable in county or statewide criminal searches, so be sure to add a Motor Vehicle Search if you are hiring drivers for your company. The benefits are that you will be…
Read More

→
Quality and Precise Results, On Time!
Let us know about your screening needs to get a custom quote. We work with businesses big and small as well as the government. Which means we have a package of solutions for your organization as well.