U.S. economy adds 243,000 jobs in January
<![CDATA[Last month, the unemployment rate decreased to 8.3 percent and the number of unemployed persons fell to 12.8 million, according to  'THE EMPLOYMENT SITUATION – JANUARY 2012' report released by the U.S. Department of Labor's Bureau of Labor Statistics. The report showed the unemployment rate declined by 0.2 percentage point in January 2012 to 8.3 percent and has fallen by 0.8 point since August 2011. Other key points include:
Professional and business services employment added 70,000 jobs in January 2012, with nearly half of the increase, 33,000 jobs, occurring in employment services.
Manufacturing employment added 50,000 jobs in January 2012, with nearly all of the increase occurred in durable goods manufacturing, which has added 418,000 jobs over the past two years.
Leisure and hospitality employment increased by 44,000 jobs in January 2012, with food services and drinking places adding 33,000 jobs. Since a recent low in February 2010, food services has added 487,000 jobs.
Health care employment added 31,000 jobs in January 2012, with hospitals and ambulatory care services each adding 13,000 jobs.
Construction employment increased by 21,000 jobs in January 2012, following a gain of 31,000 jobs in the previous month. Over the past two months, nonresidential specialty trade contractors added 30,000 jobs.
Retail trade employment continued to trend up with a gain of 19,000 jobs overall in January 2012 and has added 390,000 jobs since an employment trough in December 2009.
Wholesale trade employment increased by 14,000 in January 2012. Since a recent employment low in May 2010, wholesale trade has added 144,000 jobs.
Mining employment added 10,000 jobs in January 2012, with 8,000 of those jobs in support activities for mining. Since a recent low in October 2009, mining employment has expanded by 172,000 jobs.
What does this mean for background screening?
As is always the case – when employment levels rise, so do background checks. With more applicants being hired, there is ever-more need to ensure that those hired pose no risk to employers, current employees or the business. If you are in need of employment screening assistance, or have any questions about the process,
get in contact
with us today – we'd be happy to help.]]>
You May Also Like
Check out these additional posts from Mind Your Business.
Many states have legalized Marijuana which has many employers wondering what to do when their applicant's drug test comes back positive. Pre-employment drug testing is a common practice for many employers that wish to mitigate risk and maintain a safe work environment for all employees. Most employers choose to run a 5-panel or 10-panel drug…
Read More

→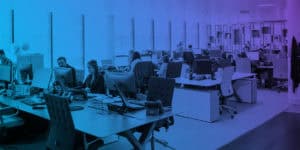 The Occupational Safety and Health Administration (OSHA) announced an emergency temporary standard (ETS) that states that companies with 100 or more employees would need to ensure that their employees are fully vaccinated by January 4th, 2021. If the employees are not vaccinated, they would need to test negative for COVID-19 weekly. This includes individuals who…
Read More

→
Motor Vehicle Records Reports are important searches for many different industries. They provide valuable information about an applicant's driving history. Driving infractions are not reportable in county or statewide criminal searches, so be sure to add a Motor Vehicle Search if you are hiring drivers for your company. The benefits are that you will be…
Read More

→
Quality and Precise Results, On Time!
Let us know about your screening needs to get a custom quote. We work with businesses big and small as well as the government. Which means we have a package of solutions for your organization as well.