TSA continues Pre-Check background screening
<![CDATA[The Transportation Security Administration is continuing  to launch the program that allows frequent fliers to accelerate their trip through security. The program has gradually rolled out throughout 2012, with several airlines utilizing it.
The Pre-Check program – recently implemented at Phoenix Sky Harbor International Airport  – will give approved "trusted travelers" access to an expedited line, allowing them to skip some of the usual tasks that slow screenings — removing shoes, belts and jackets, and separating laptops and plastic bags filled with lip balm and liquids. To qualify for a program, travelers must accrue enough miles to earn frequent-flier membership, or they must obtain special federal background clearance through one of the U.S. Customs and Border Protection's three trusted traveler programs. The programs charge fees — from $50 to around $122 — and applicants must pass an extensive background check, including an interview. TSA has no estimates on Pre-Check's reduced wait times. However, customs' studies show its trusted-traveler programs have reduced wait times for participants by an average of seven to 20 minutes. TSA can remove Pre-Check status at any time, and the agency conducts recurrent background checks. If the government labels a passenger a terrorist, the TSA will add that person's name to the "no fly" list, and TSA will deny boarding to the person and he or she could face federal prosecution. If a passenger misbehaves or harasses agents, TSA also can add the person to a watch list, which requires more thorough security screening. Some critics have said the government is treating the average traveler as a "second-class citizen" because Pre-Check is available only to frequent fliers. However, TSA officials say it's not about saving travelers' time, it's about using their resources more effectively. What do you think of the program? Would you be interested in participating?]]>
You May Also Like
Check out these additional posts from Mind Your Business.
Many states have legalized Marijuana which has many employers wondering what to do when their applicant's drug test comes back positive. Pre-employment drug testing is a common practice for many employers that wish to mitigate risk and maintain a safe work environment for all employees. Most employers choose to run a 5-panel or 10-panel drug…
Read More

→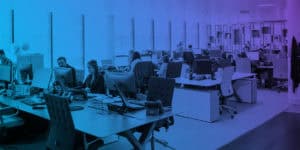 The Occupational Safety and Health Administration (OSHA) announced an emergency temporary standard (ETS) that states that companies with 100 or more employees would need to ensure that their employees are fully vaccinated by January 4th, 2021. If the employees are not vaccinated, they would need to test negative for COVID-19 weekly. This includes individuals who…
Read More

→
Motor Vehicle Records Reports are important searches for many different industries. They provide valuable information about an applicant's driving history. Driving infractions are not reportable in county or statewide criminal searches, so be sure to add a Motor Vehicle Search if you are hiring drivers for your company. The benefits are that you will be…
Read More

→
Quality and Precise Results, On Time!
Let us know about your screening needs to get a custom quote. We work with businesses big and small as well as the government. Which means we have a package of solutions for your organization as well.