The right way to reference check — and why it's important
We run a lot of reference checks for our clients, and we speak to many, many more organizations that have run their own reference checks in the past.
The most concerning thing we see? The lack of care and attention most organizations give to these checks.
A reference check is a fantastic opportunity to really get to know an applicant — their work ethic, attitude, expertise, camaraderie, and personality. Yet, many organizations rush reference check conversations, seeing them more as a box that has to be checked than an integral part of the hiring process.
With that in mind, here are five ways we make sure our reference checks are comprehensive, effective, and useful.
Seek input
The first step is to solicit feedback from all the people in your organization who interviewed the candidate, and find out their questions and concerns. Reference checks aren't just a task for the HR team but should seek input from everyone that has, or may, interact with the applicant during the hiring process or once they are in their new role.
Set expectations
Ensure that the person you're speaking to is aware of the time required for the check, the types of questions you'll be asking, and what a "good" answer might look like. Additionally, start by complimenting the candidate, to ensure a positive tone to kick off the call. Reference checks can become rather defensive, particularly if the interviewee doesn't want to share too much information or wants to get it over and done with quickly. A compliment starts the conversation off well.
Share the right context
Give the interviewee a full picture about the company, the role the applicant has applied for, and what your organization is looking for from that role. The more specific you can be about the role you're trying to fill and its challenges, the better the answers will usually be.
Get specific
Avoid asking broad questions as these tend to elicit vague answers. Ask questions based on specific context provided earlier in the hiring process. For example, perhaps the candidate referred to a particular skill-set, achievement, or challenge. Asking a question with such context often allows the interviewee to respond with relevant detail.
Be holistic
It's not just about the skills or experience the candidate has put on their resume. It's also about whether they have the character to suit the role and the personality to fit into your existing team. So, ask the interviewee about the candidate's soft skills and social and emotional-intelligence-based capabilities. Find out about what they're like as a colleague outside of their professional capabilities.   Need help? If you know the value of a comprehensive reference check and would like professional help, get in touch with our team of experts today.
You May Also Like
Check out these additional posts from Mind Your Business.
Many states have legalized Marijuana which has many employers wondering what to do when their applicant's drug test comes back positive. Pre-employment drug testing is a common practice for many employers that wish to mitigate risk and maintain a safe work environment for all employees. Most employers choose to run a 5-panel or 10-panel drug…
Read More

→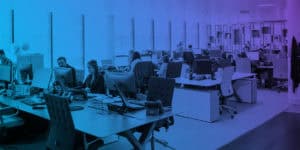 The Occupational Safety and Health Administration (OSHA) announced an emergency temporary standard (ETS) that states that companies with 100 or more employees would need to ensure that their employees are fully vaccinated by January 4th, 2021. If the employees are not vaccinated, they would need to test negative for COVID-19 weekly. This includes individuals who…
Read More

→
Motor Vehicle Records Reports are important searches for many different industries. They provide valuable information about an applicant's driving history. Driving infractions are not reportable in county or statewide criminal searches, so be sure to add a Motor Vehicle Search if you are hiring drivers for your company. The benefits are that you will be…
Read More

→
Quality and Precise Results, On Time!
Let us know about your screening needs to get a custom quote. We work with businesses big and small as well as the government. Which means we have a package of solutions for your organization as well.