North Carolina looks to rectify teacher employment issues
<![CDATA[Background checks for teachers has long been an issue for many states, North Carolina included. Despite teacher background checks being implemented with increased legislation, teacher's unions have long made it difficult to get unsuitable teachers removed from the education system.
However, under an education reform package rolled out Monday by Senate Republicans, North Carolina's public school teachers would see employment tenure eliminated, but become eligible for performance bonuses.
The public school initiatives were unveiled by Senate leader Phil Berger, who said most of the ideas should draw broad support because they are designed to make students better equipped to graduate from high school and avoid costly remedial classes at universities and community colleges. Berger expects lawmakers can find an additional $45 million — the package's price tag for the fiscal year starting July 1. Republicans sought to aim Monday's focus upon the "Read to Achieve" program at the front of the legislation, in which students at risk of falling behind in reading would get more intensive instruction. Thirty-nine percent of third-graders didn't meet grade-level reading requirements on standardized test in the last school year, state data show. But Berger said he knows that some of the proposals will be controversial — the tenure elimination likely to be one of them — but believes there should be an honest debate on the state's education policy. The debate on the so-called "Excellent Public Schools Act" is likely to begin in earnest when the Legislature reconvenes May 16 for its budget-adjusting session. "We've said for a long time that the policy needs to be right in order for us to expect the kinds of results the people of North Carolina and our kids deserve," Berger, R-Rockingham, said in an interview with The Associated Press. Berger and two of his top lieutenants filed the legislation as he held a news conference on the effort. With this additional focus on the performance of teachers, there will no doubt be more discussion in regards to employment checks on school staff and how these checks are performed. The education of the youth of North Carolina is an important issue, and one we will be sure to keep a close watch on.]]>
You May Also Like
Check out these additional posts from Mind Your Business.
Many states have legalized Marijuana which has many employers wondering what to do when their applicant's drug test comes back positive. Pre-employment drug testing is a common practice for many employers that wish to mitigate risk and maintain a safe work environment for all employees. Most employers choose to run a 5-panel or 10-panel drug…
Read More

→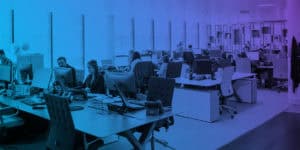 The Occupational Safety and Health Administration (OSHA) announced an emergency temporary standard (ETS) that states that companies with 100 or more employees would need to ensure that their employees are fully vaccinated by January 4th, 2021. If the employees are not vaccinated, they would need to test negative for COVID-19 weekly. This includes individuals who…
Read More

→
Motor Vehicle Records Reports are important searches for many different industries. They provide valuable information about an applicant's driving history. Driving infractions are not reportable in county or statewide criminal searches, so be sure to add a Motor Vehicle Search if you are hiring drivers for your company. The benefits are that you will be…
Read More

→
Quality and Precise Results, On Time!
Let us know about your screening needs to get a custom quote. We work with businesses big and small as well as the government. Which means we have a package of solutions for your organization as well.