Target agrees to change pre-employment screening process
Last month, the NAACP reached a settlement with Target Corporation to resolve allegations that its criminal background check policy discriminated against African-American and Latino applicants.
The civil rights group called the background check portion of Target's pre-employment screening process "overly broad and outdated". Previously, it has been suggested that the retailer discriminates against black and Hispanic applicants based on criminal records with offenses too minor or outdated to affect job performance.
"Target's background check policy was out of step with best practices and harmful to many qualified applicants who deserved a fair shot at a good job," said Sherrilyn Ifill, president of the NAACP Legal Defense Fund. "Criminal background information can be a legitimate tool for screening job applicants, but only when appropriately linked to relevant questions such as how long ago the offense occurred and whether it was a nonviolent or misdemeanor offense."
Target will pay more than $3.7 million in the settlement and agreed to change its hiring process.
Among the people represented in the lawsuit was Erving Smith, who received conditional employment offers from Target after interviews. The offers were later revoked when the company's screening process found that he had two decade-old misdemeanor convictions and a decade-old drug-related felony.
"I faced many challenges because of a conviction in my early twenties," Smith said in a statement. "But with perseverance, a great support system, and the opportunity to obtain a living wage, I have become a successful tax-paying member of society. Everyone deserves a second chance and I am happy that Target has agreed to offer qualified individuals jobs."
The settlement comes less than three years after the Target retailer paid $2.8 million to settle similar claims of hiring discrimination with the EEOC. The commission found that three employment assessments used by Target disproportionately screened out applicants for salaried positions based on race and sex.
You May Also Like
Check out these additional posts from Mind Your Business.
Many states have legalized Marijuana which has many employers wondering what to do when their applicant's drug test comes back positive. Pre-employment drug testing is a common practice for many employers that wish to mitigate risk and maintain a safe work environment for all employees. Most employers choose to run a 5-panel or 10-panel drug…
Read More

→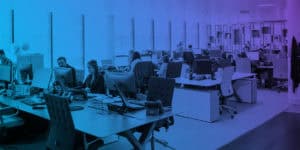 The Occupational Safety and Health Administration (OSHA) announced an emergency temporary standard (ETS) that states that companies with 100 or more employees would need to ensure that their employees are fully vaccinated by January 4th, 2021. If the employees are not vaccinated, they would need to test negative for COVID-19 weekly. This includes individuals who…
Read More

→
Motor Vehicle Records Reports are important searches for many different industries. They provide valuable information about an applicant's driving history. Driving infractions are not reportable in county or statewide criminal searches, so be sure to add a Motor Vehicle Search if you are hiring drivers for your company. The benefits are that you will be…
Read More

→
Quality and Precise Results, On Time!
Let us know about your screening needs to get a custom quote. We work with businesses big and small as well as the government. Which means we have a package of solutions for your organization as well.