81% of IT professionals support background screening
<![CDATA[A study released by TEKsystems®, a leading provider of IT staffing solutions, IT talent management expertise and IT services, claimed that 81% of IT professionals "agree that the more thorough the (screening) process, the greater the chance the candidate and employer will be a quality match".
While this is an impression provided by just one industry, it would certainly be possible to suggest this represents the workforce overall. With organizations becoming wary of resumes because many include irrelevant buzzwords, exaggerations and lies, the study went on to say that "nearly two-thirds (64%) of IT professionals say resumes include misrepresentations of the truth." Furthermore, four out of ten IT professionals say it is common for IT professionals to get positions for which they are unqualified. "If nearly half of your team was unqualified for their positions, you'd feel the pain — and so would your customers. Especially given the number of business demands IT departments must satisfy, it is critical for IT to hire the best people for each job," says TEKsystems Director, Rachel Russell. "People are the foundation of any great enterprise. Quality screening practices are essential to gaining a truly competitive advantage." Find a solution While many understand the importance of background screening, most struggle to find out how to get started. It's integral you know how to perform background checks  as well as having knowledge on the types of background checks you are looking for. Additionally, with so many dubious screening companies out there, you must do your research and ensure you team up with a reliable and trustworthy background screening company. If you have any questions about background screening and how you can implement a program, get in touch today.]]>
You May Also Like
Check out these additional posts from Mind Your Business.
Many states have legalized Marijuana which has many employers wondering what to do when their applicant's drug test comes back positive. Pre-employment drug testing is a common practice for many employers that wish to mitigate risk and maintain a safe work environment for all employees. Most employers choose to run a 5-panel or 10-panel drug…
Read More

→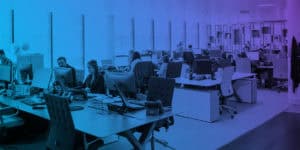 The Occupational Safety and Health Administration (OSHA) announced an emergency temporary standard (ETS) that states that companies with 100 or more employees would need to ensure that their employees are fully vaccinated by January 4th, 2021. If the employees are not vaccinated, they would need to test negative for COVID-19 weekly. This includes individuals who…
Read More

→
Motor Vehicle Records Reports are important searches for many different industries. They provide valuable information about an applicant's driving history. Driving infractions are not reportable in county or statewide criminal searches, so be sure to add a Motor Vehicle Search if you are hiring drivers for your company. The benefits are that you will be…
Read More

→
Quality and Precise Results, On Time!
Let us know about your screening needs to get a custom quote. We work with businesses big and small as well as the government. Which means we have a package of solutions for your organization as well.