Study: 68% of HR professionals report challenging recruiting conditions
<![CDATA[According to the SHRM Study, The New Talent Landscape, HR professionals across industries are reporting a more challenging market for talent in 2016 compared with recent years. The reasons? A low number of applicants, lack of the needed work experience among candidates, competition from other employers, candidates' lack of technical skills, and the local market not producing enough qualified candidates. The study surveyed HR professionals on a range of recruiting and skills issues to get a better understanding of what the current talent market looked like across a range of industries. The responses indicate a clearly challenging time for HR professionals. Here are a few of the key findings:
68% of HR professionals report challenging recruiting conditions (an 18% increase from 2013)
It is not uncommon for HR professionals to work without a training budget. Whereas 69% of HR professionals surveyed said their organization had a training budget over the last 12 months, almost one-third (31%) reported that their organization did not.
One-half of HR professionals reported that over the past 12 months their training budgets had remained the same. Meanwhile, 39% said training budgets had increased and 11% said they had decreased.
Employees receive their training most often through conferences, seminars, workshops and professional organizations; via on-the-job training; or through webinars or other online training applications
Whereas few organizations reported that they provide registered apprenticeship programs in their organizations, larger organizations (those with 2,500 or more employees) were more likely to have them compared with smaller organizations
The most commonly reported applied skills shortage are critical thinking/problem-solving, professionalism/work ethic, leadership, written communications and teamwork/collaboration
One of the most significant takeaways from the report is how replacing retiring Baby Boomers will continue to be a key staffing challenge in the years ahead. The U.S. Bureau of Labor Statistics (BLS) forecasts a decreasing overall labor force where replacement needs will exceed new job growth vacancies in four out of five occupations. Are you ready?]]>
You May Also Like
Check out these additional posts from Mind Your Business.
Many states have legalized Marijuana which has many employers wondering what to do when their applicant's drug test comes back positive. Pre-employment drug testing is a common practice for many employers that wish to mitigate risk and maintain a safe work environment for all employees. Most employers choose to run a 5-panel or 10-panel drug…
Read More

→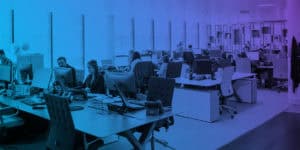 The Occupational Safety and Health Administration (OSHA) announced an emergency temporary standard (ETS) that states that companies with 100 or more employees would need to ensure that their employees are fully vaccinated by January 4th, 2021. If the employees are not vaccinated, they would need to test negative for COVID-19 weekly. This includes individuals who…
Read More

→
Motor Vehicle Records Reports are important searches for many different industries. They provide valuable information about an applicant's driving history. Driving infractions are not reportable in county or statewide criminal searches, so be sure to add a Motor Vehicle Search if you are hiring drivers for your company. The benefits are that you will be…
Read More

→
Quality and Precise Results, On Time!
Let us know about your screening needs to get a custom quote. We work with businesses big and small as well as the government. Which means we have a package of solutions for your organization as well.