Study: 1/3 of employees feel the greatest sense of belonging at work
Good news for employers: a third of workers feel the greatest sense of belonging in the workplace, according to EY's Belonging Barometer study.
The workplace came second in this regard, with 62% of survey respondents feeling a greater sense of belonging in their home.
While today's social climate has been associated with controversy and disagreements, this study suggests it also seems to be banding people together in a more positive way, both at home and at work.
EY suggest that "Regardless of background, gender, sexual orientation or race, individuals are coming together in search of a sense of community and belonging, with many expecting and finding it within the workplace. In fact, in the context of work, research shows that when people feel like they belong, they are more productive, motivated and engaged as well as 3.5 times more likely to contribute to their full, innovative potential".
More than half of respondents (56 percent) said they belong when they feel they are trusted and respected, while 39 percent felt like they belong when having the ability to speak freely and voice their opinion.
Critically, the study also found that a simple "how are you?" can go a long way. Across all generations, the "check-in" —  a small act that recognizes concern for someone's well-being, both personally and professionally — took priority over actions such as public recognition (23 percent), being invited to out of office events (20 percent), being asked to join a meeting with senior leaders (14 percent) and being included on emails with senior leaders (9 percent).
What can organizations do to improve a sense of belonging among employees?
"We believe that true belonging can only happen when people across all generations and levels band together and lead inclusively," said Karyn Twaronite, EY's global diversity and inclusiveness officer.
"We recommend organizations set the tone from the top, cascading awareness about the importance of employees' individual differences across the firm and recognizing and rewarding both diverse and inclusive role models. We also encourage all employees to learn about each other and value each other's differences. Workplaces can encourage courageous conversations so that colleagues can learn from each other's experiences."
You May Also Like
Check out these additional posts from Mind Your Business.
Many states have legalized Marijuana which has many employers wondering what to do when their applicant's drug test comes back positive. Pre-employment drug testing is a common practice for many employers that wish to mitigate risk and maintain a safe work environment for all employees. Most employers choose to run a 5-panel or 10-panel drug…
Read More

→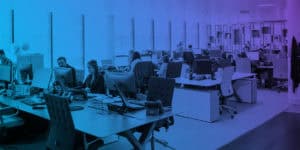 The Occupational Safety and Health Administration (OSHA) announced an emergency temporary standard (ETS) that states that companies with 100 or more employees would need to ensure that their employees are fully vaccinated by January 4th, 2021. If the employees are not vaccinated, they would need to test negative for COVID-19 weekly. This includes individuals who…
Read More

→
Motor Vehicle Records Reports are important searches for many different industries. They provide valuable information about an applicant's driving history. Driving infractions are not reportable in county or statewide criminal searches, so be sure to add a Motor Vehicle Search if you are hiring drivers for your company. The benefits are that you will be…
Read More

→
Quality and Precise Results, On Time!
Let us know about your screening needs to get a custom quote. We work with businesses big and small as well as the government. Which means we have a package of solutions for your organization as well.