Study: 1/3 of applicants removed after reference checks
In a new survey from global staffing firm Accountemps, senior managers reported they remove approximately one in three candidates (34 percent) from consideration for a position with their company after checking their references.
"Reference checks carry as much weight as any other point in the hiring process, and a misstep here can put you back at square one," Michael Steinitz, executive director of Accountemps, said.
"Too often, this step is an afterthought, but candidates need to treat it with care and practice proper etiquette. If a reference is caught off guard by a hiring manager's call, it could impact the conversation or, worse, halt your candidacy altogether."
See more survey data here.
We run a lot of reference checks for our clients, and we speak to many, many more organizations that have run their own reference checks in the past.
The most concerning thing we see? The lack of care and attention most organizations give to these checks.
They're a critical part of the of the screening process, but are too often ignore. Here are our tips on the right way to reference check — and why it's important.
You May Also Like
Check out these additional posts from Mind Your Business.
Many states have legalized Marijuana which has many employers wondering what to do when their applicant's drug test comes back positive. Pre-employment drug testing is a common practice for many employers that wish to mitigate risk and maintain a safe work environment for all employees. Most employers choose to run a 5-panel or 10-panel drug…
Read More

→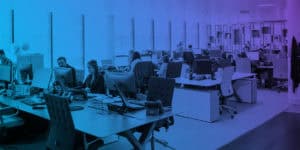 The Occupational Safety and Health Administration (OSHA) announced an emergency temporary standard (ETS) that states that companies with 100 or more employees would need to ensure that their employees are fully vaccinated by January 4th, 2021. If the employees are not vaccinated, they would need to test negative for COVID-19 weekly. This includes individuals who…
Read More

→
Motor Vehicle Records Reports are important searches for many different industries. They provide valuable information about an applicant's driving history. Driving infractions are not reportable in county or statewide criminal searches, so be sure to add a Motor Vehicle Search if you are hiring drivers for your company. The benefits are that you will be…
Read More

→
Quality and Precise Results, On Time!
Let us know about your screening needs to get a custom quote. We work with businesses big and small as well as the government. Which means we have a package of solutions for your organization as well.