Social Media Screening: What You Need to Know
Social media screening has become a hot topic in the industry and for good reason. It was discouraged by legal counsel and was thought of as a very risky hiring practice. The pre-employment screening landscape has changed, and now social media screening is a common hiring practice for commercial organizations and the federal government. Today, many organizations still question the legality of this screening practice.
Is Social Media Background Screening Legal?
The short answer is yes, social media screening was ruled to be a legal practice by the Federal Trade Commission; however, certain social media screening practices are illegal and could lead to serious consequences. Illegal practices could include asking an applicant for usernames and passwords or requiring they friend or follow you. These practices are illegal in over half of the United States. Companies often get in trouble when they try to conduct social media searches on their own and risk violation of EEOC laws. The best way to remain compliant is to trust a CRA that to run your social media reports. MYB, like other CRAs, remains in legal compliance with their criminal background screening as well as their social media screening.
Is Social Media Screening Right for Your Company?
Yes, social media screening is the perfect addition to criminal background screening and will give you good insight into your new hire. Today, social media history is public information that plays an important role in ensuring new hires will appropriately represent your company. MYB's AI-powered cloud process can provide the ability to perform social media checks to identify content created, posted, shared, or interacted with by a candidate. Ultimately, the more information you have about your new hires, the more empowered you will be in making the right hiring decisions. 
Follow this link to sign up as a client https://mybinc.com/get-started/
You May Also Like
Check out these additional posts from Mind Your Business.
Many states have legalized Marijuana which has many employers wondering what to do when their applicant's drug test comes back positive. Pre-employment drug testing is a common practice for many employers that wish to mitigate risk and maintain a safe work environment for all employees. Most employers choose to run a 5-panel or 10-panel drug…
Read More

→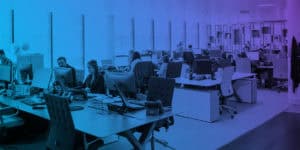 The Occupational Safety and Health Administration (OSHA) announced an emergency temporary standard (ETS) that states that companies with 100 or more employees would need to ensure that their employees are fully vaccinated by January 4th, 2021. If the employees are not vaccinated, they would need to test negative for COVID-19 weekly. This includes individuals who…
Read More

→
Motor Vehicle Records Reports are important searches for many different industries. They provide valuable information about an applicant's driving history. Driving infractions are not reportable in county or statewide criminal searches, so be sure to add a Motor Vehicle Search if you are hiring drivers for your company. The benefits are that you will be…
Read More

→
Quality and Precise Results, On Time!
Let us know about your screening needs to get a custom quote. We work with businesses big and small as well as the government. Which means we have a package of solutions for your organization as well.