Retention is key priority for employers when providing employee benefits
<![CDATA[In MetLife's 15th Annual U.S. Employee Benefit Trends Study, most employers (83%) chose retaining employees as their top objective when providing benefits. And the importance of benefits works both ways. 66% of Millennials said benefits customization was important for increasing their loyalty to their employers, compared to 67% of Baby Boomers. "Employees have very distinct wants and needs and expect their employers to meet them," said Todd Katz, executive vice president for group benefits at MetLife, a provider of life insurance and other employee benefits. "To attract and retain top talent in this new era, especially during a time of decreasing unemployment rates, employers have an opportunity to adapt their workplaces to address the unique needs of their employees." MetLife offers five ways employers can meet employees where they are from a benefits perspective:
When employers offer a breadth of benefit options, they can help alleviate the anxiety that comes with the integration of work-life and home-life.
When employers deliver tailored solutions, they help an increasingly diverse workforce find the security it's looking for.
When employees have access to the right expertise, it ensures they can get the help they need to meet today's challenges.
By providing clearer information about the benefits available, employers can empower employees to choose the ones that fit their needs.
Lastly, when enrollment is simplified, employees are able to discover the immense value of their benefits. As a result, their appreciation can enhance their loyalty and commitment to their company.
The survey was conducted from October 2016 through November 2016 and comprised 2,504 interviews with benefits decision-makers at U.S. companies of all sizes and 2,652 interviews with full-time employees. View the full report
here
.]]>
You May Also Like
Check out these additional posts from Mind Your Business.
Many states have legalized Marijuana which has many employers wondering what to do when their applicant's drug test comes back positive. Pre-employment drug testing is a common practice for many employers that wish to mitigate risk and maintain a safe work environment for all employees. Most employers choose to run a 5-panel or 10-panel drug…
Read More

→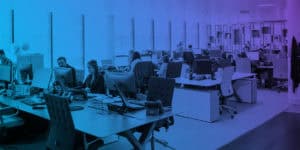 The Occupational Safety and Health Administration (OSHA) announced an emergency temporary standard (ETS) that states that companies with 100 or more employees would need to ensure that their employees are fully vaccinated by January 4th, 2021. If the employees are not vaccinated, they would need to test negative for COVID-19 weekly. This includes individuals who…
Read More

→
Motor Vehicle Records Reports are important searches for many different industries. They provide valuable information about an applicant's driving history. Driving infractions are not reportable in county or statewide criminal searches, so be sure to add a Motor Vehicle Search if you are hiring drivers for your company. The benefits are that you will be…
Read More

→
Quality and Precise Results, On Time!
Let us know about your screening needs to get a custom quote. We work with businesses big and small as well as the government. Which means we have a package of solutions for your organization as well.