Report: Thousands of criminals cleared to be Uber drivers
According to a new report on CNN, thousands of criminals have been cleared to drive for Uber despite their significant criminal history.
The report found Uber and Lyft "pushed back on government efforts to add other layers of scrutiny to the screening process" and "successfully fought off additional backgrounding requirements for drivers such as fingerprint scans or government screening" that some believe would help protect passengers.
"Uber has essentially regulated itself," said a former Uber employee and in-house lobbyist, who requested anonymity citing concern over possible backlash from a current employer. The former employee added that in most states, lawmakers just inserted Uber's language.
In statements to CNN, Uber and Lyft said their background checks are robust and fair. Uber acknowledged past mistakes in its screening process, but said, "More than 200,000 people failed our background check process in 2017 alone. While no background check is perfect, this is a process we take seriously and are committed to constantly improving."
Once again, the difference between public expectations on screening standards and the ride-hailing companies' standards have raised concerns about Uber and Lyft's ability to effectively screen drivers and protect customers.
Some suggest that background checks are more crucial for independent contractors, such as ride-sharing drivers, because their status as non-employees gives employers less direct control over their work. By 2020, 40% of the workforce could be contingent — putting pressure on employers to ensure they vet this growing group appropriately.
You May Also Like
Check out these additional posts from Mind Your Business.
Many states have legalized Marijuana which has many employers wondering what to do when their applicant's drug test comes back positive. Pre-employment drug testing is a common practice for many employers that wish to mitigate risk and maintain a safe work environment for all employees. Most employers choose to run a 5-panel or 10-panel drug…
Read More

→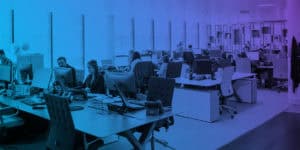 The Occupational Safety and Health Administration (OSHA) announced an emergency temporary standard (ETS) that states that companies with 100 or more employees would need to ensure that their employees are fully vaccinated by January 4th, 2021. If the employees are not vaccinated, they would need to test negative for COVID-19 weekly. This includes individuals who…
Read More

→
Motor Vehicle Records Reports are important searches for many different industries. They provide valuable information about an applicant's driving history. Driving infractions are not reportable in county or statewide criminal searches, so be sure to add a Motor Vehicle Search if you are hiring drivers for your company. The benefits are that you will be…
Read More

→
Quality and Precise Results, On Time!
Let us know about your screening needs to get a custom quote. We work with businesses big and small as well as the government. Which means we have a package of solutions for your organization as well.