Protect Your Company with Background Checks
Earlier this month, Uber revealed it received over 3,000 reports of sexual assaults related to its 1.3 billion rides in the United States in 2018. While Uber has a screening process in place, it has been criticized as inferior to the rigorous process required for taxi drivers.

Currently, Uber states it conducts an online screening process that reviews driving records and criminal history. While details surrounding Uber's exact process are unavailable, it brings to light the value of a comprehensive background check and how a good background screening process can protect companies, employees, and customers.
A Complete Background Report Provides Peace of Mind
At Mind Your Business (MYB) Inc, we offer customized and comprehensive background checks. "As a general rule, we do a National Criminal Offender Search, a County Criminal Search, or a Statewide Criminal Search," says Lauren Harrell, Director of Operations at MYB. "Depending upon the job position, we'll also verify their education and do a financial responsibility check."
Get Industry Relevant Customized Reports
For transportation related jobs, MYB offers regulated DOT background checks that include driving record background checks, work history verification, checks for any job-related accidents, pre-employment drug tests, drug history checks, medical certifications, and road tests.

Non-regulated motor vehicle reports are also available and are equally comprehensive. Our MVR report includes information on license status, moving violations and restrictions.
Create an Environment for Success
With comprehensive background checks employers can avoid unexpected surprises and protect themselves from litigation by knowing they've fully researched a potential new hire. "A comprehensive background check empowers employers with the necessary tools to make an informed hiring decision" says MYB founder and CEO Karen Caruso. "It's not about denying someone employment. It's about knowing the person is capable to do the job you're hiring for. Our desire is to prepare the employee and the company for success."

Get started with a MYB comprehensive background check today; call 888-758-3776.
You May Also Like
Check out these additional posts from Mind Your Business.
Many states have legalized Marijuana which has many employers wondering what to do when their applicant's drug test comes back positive. Pre-employment drug testing is a common practice for many employers that wish to mitigate risk and maintain a safe work environment for all employees. Most employers choose to run a 5-panel or 10-panel drug…
Read More

→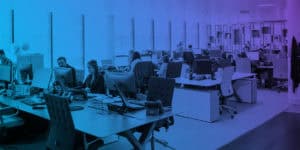 The Occupational Safety and Health Administration (OSHA) announced an emergency temporary standard (ETS) that states that companies with 100 or more employees would need to ensure that their employees are fully vaccinated by January 4th, 2021. If the employees are not vaccinated, they would need to test negative for COVID-19 weekly. This includes individuals who…
Read More

→
Motor Vehicle Records Reports are important searches for many different industries. They provide valuable information about an applicant's driving history. Driving infractions are not reportable in county or statewide criminal searches, so be sure to add a Motor Vehicle Search if you are hiring drivers for your company. The benefits are that you will be…
Read More

→
Quality and Precise Results, On Time!
Let us know about your screening needs to get a custom quote. We work with businesses big and small as well as the government. Which means we have a package of solutions for your organization as well.