Police computer checks downed for five hours in Virginia
<![CDATA[A network outage crippled Virginia State Police for five hours Thursday, leaving the force unable to perform background checks, run fingerprints or register sex offenders, according to Hampton Roads.
State police reported the problem to the Virginia Information Technologies Agency around 1:30 p.m., spokeswoman Corinne Geller said. The network remained down until around 6:30 p.m., when most features were restored. In the meantime, troopers didn't know if the person they pulled over was wanted by police, if the car was stolen or if the person was a known criminal. It also meant those who went to purchase firearms were turned away because dealers couldn't perform the necessary background checks. It's said to be the latest in series of outages involving the state's computer system, which is run by VITA through a 10-year, $2.4 billion contract with Northrop Grumman Corp. It is certainly a worrying situation, particularly considering it's not a one-off situation. It's vital that police are able to perform checks on any vehicles, specifically due to the fact that traffic stops are often not 'routine'. According to NBC Washington, a Northrup Grumman spokesman deferred questions to VITA, which said the outage was the result of a network switch failing at State Police headquarters.
"Anytime something in public safety fails, it's all hands on deck," state computer chief Samuel A. Nixon Jr. said. While he said he was not making any excuses for the disruption, he said the computer network's "footprint is enormous. There are literally hundreds of thousands of pieces of equipment from one end of the state to the other that we are responsible for".
The outage crippled the Virginia Criminal Information Network, which serves nearly 700 agencies in Virginia and outside the state. It stores information relating to wanted and missing persons, sex offenders, stolen vehicles and protective orders, among other information. Last year, the network completed more than 416 million transactions.
]]>
You May Also Like
Check out these additional posts from Mind Your Business.
Many states have legalized Marijuana which has many employers wondering what to do when their applicant's drug test comes back positive. Pre-employment drug testing is a common practice for many employers that wish to mitigate risk and maintain a safe work environment for all employees. Most employers choose to run a 5-panel or 10-panel drug…
Read More

→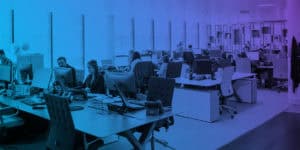 The Occupational Safety and Health Administration (OSHA) announced an emergency temporary standard (ETS) that states that companies with 100 or more employees would need to ensure that their employees are fully vaccinated by January 4th, 2021. If the employees are not vaccinated, they would need to test negative for COVID-19 weekly. This includes individuals who…
Read More

→
Motor Vehicle Records Reports are important searches for many different industries. They provide valuable information about an applicant's driving history. Driving infractions are not reportable in county or statewide criminal searches, so be sure to add a Motor Vehicle Search if you are hiring drivers for your company. The benefits are that you will be…
Read More

→
Quality and Precise Results, On Time!
Let us know about your screening needs to get a custom quote. We work with businesses big and small as well as the government. Which means we have a package of solutions for your organization as well.