ODNI issues guidance for social media background checks
<![CDATA[Social media background checks have received another significant boost of approval by the Office of the Director of National Intelligence (ODNI). Under Security Executive Agent Directive 5 – released last week – agencies may "collect, use and retain" an applicant's "publicly available social media information" during the background investigation process, as long as  it relates to  determining whether or not an applicant should have access to classified information or a sensitive position.
Bill Evanina, director of the National Counterintelligence and Security Center at ODNI, said the policy is a collaborative effort to "strike the right balance" between obtaining publicly available information in an ever-changing internet age, without invading privacy or stepping on civil liberties. "From 2008 until two years ago, the 'social media' definition has changed dramatically and will continue to change," Evanina said. "To provide the agencies who conduct these investigations the maximum flexibility to go about utilizing social media as part of this process was paramount in this effort." ODNI's guidance was met with varying degrees of interest and support from the oversight committee. Committee Chairman Jason Chaffetz (R-Utah), for example, called the guidance a "big step forward fixing such a glaring lapse in our security clearance process." In the guidance:
Agencies can't ask or require an applicant to "take any action that would disclose non-publicly available social media information"
Agencies cannot create accounts or use existing social media accounts to connect with an applicant online, or interact with a third party in order to bypass non-public information
Agencies must verify to the best of their ability any information collected that could disqualify a candidate
Applicants are not required — nor can agencies ask — to provide passwords or log into a private account
Social media background checks have been a hot topic of discussion in recent years, given that it can be incredibly difficult to avoid accessing personal information which cannot legally be used to deny employment. In 2011, the Federal Trade Commission (FTC) provided guidance for the conversation around social media background checks in the private sector, when they
allowed companies to compile seven years' worth of publicly-available files and data from social networks and similar websites.
The Office of Personnel Management, which oversees about 95 percent of federal background checks, will use this new guidance as it works to stand up by October a pilot program to conduct automated social media site searches as part of the security clearance process.]]>
You May Also Like
Check out these additional posts from Mind Your Business.
Many states have legalized Marijuana which has many employers wondering what to do when their applicant's drug test comes back positive. Pre-employment drug testing is a common practice for many employers that wish to mitigate risk and maintain a safe work environment for all employees. Most employers choose to run a 5-panel or 10-panel drug…
Read More

→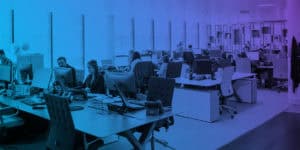 The Occupational Safety and Health Administration (OSHA) announced an emergency temporary standard (ETS) that states that companies with 100 or more employees would need to ensure that their employees are fully vaccinated by January 4th, 2021. If the employees are not vaccinated, they would need to test negative for COVID-19 weekly. This includes individuals who…
Read More

→
Motor Vehicle Records Reports are important searches for many different industries. They provide valuable information about an applicant's driving history. Driving infractions are not reportable in county or statewide criminal searches, so be sure to add a Motor Vehicle Search if you are hiring drivers for your company. The benefits are that you will be…
Read More

→
Quality and Precise Results, On Time!
Let us know about your screening needs to get a custom quote. We work with businesses big and small as well as the government. Which means we have a package of solutions for your organization as well.