NSA reportedly broke privacy rules thousands of times a year
<![CDATA[The National Security Agency has overstepped its authority and broken privacy rules thousands of times every year since being given new surveillance powers by Congress in 2008, The Washington Post reported citing an internal audit and other secret documents.
The documents, which the Post claims it received earlier this summer from NSA leaker Edward Snowden, detail how the controversial agency has crossed the line many times over in its collection of massive amounts of data from around the world. Despite repeated claims by officials that the NSA does not spy on Americans, the Post reports that the bulk of the infractions involved improper surveillance of Americans or foreign targets in the U.S. Some of the infractions were inadvertent, caused by typographical errors resulting in U.S. calls or emails being intercepted. Others were more serious. The Post reported that the most significant violations included the unauthorized use of information on more than 3,000 Americans and green-card holders. In another incident, the Post reported that a "large number" of calls from Washington were intercepted in 2008 after the Washington area code 202 was confused with the code 20, which is the code for dialing to Egypt. In total, an NSA audit from May 2012 reportedly found 2,776 incidents in the prior 12 months of improper collection and handling of communications. Full Story: NSA reportedly broke privacy rules thousands of times ]]>
You May Also Like
Check out these additional posts from Mind Your Business.
Many states have legalized Marijuana which has many employers wondering what to do when their applicant's drug test comes back positive. Pre-employment drug testing is a common practice for many employers that wish to mitigate risk and maintain a safe work environment for all employees. Most employers choose to run a 5-panel or 10-panel drug…
Read More

→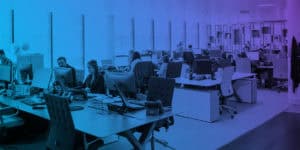 The Occupational Safety and Health Administration (OSHA) announced an emergency temporary standard (ETS) that states that companies with 100 or more employees would need to ensure that their employees are fully vaccinated by January 4th, 2021. If the employees are not vaccinated, they would need to test negative for COVID-19 weekly. This includes individuals who…
Read More

→
Motor Vehicle Records Reports are important searches for many different industries. They provide valuable information about an applicant's driving history. Driving infractions are not reportable in county or statewide criminal searches, so be sure to add a Motor Vehicle Search if you are hiring drivers for your company. The benefits are that you will be…
Read More

→
Quality and Precise Results, On Time!
Let us know about your screening needs to get a custom quote. We work with businesses big and small as well as the government. Which means we have a package of solutions for your organization as well.