Nearly 130 Chicago school workers out after background check review
A review of Chicago Public Schools' background checks prompted by a newspaper investigation has resulted in 128 school district employees being terminated, recommended for dismissal or simply resigning under scrutiny.
Among the 128 workers were nine teachers, 35 people classified as classroom aides, and an unspecified number of people the district lists as substitute or hourly workers, the Chicago Tribune reported.
The district's review, and additional measures to protect students, followed an investigation by the Chicago Tribune that used police data, records, and interviews with teens to reveal that "ineffective background checks exposed students to educators with criminal convictions and arrests for sex crimes against children."
The Tribune reported that "investigators found credible evidence of misconduct" in 230 of 430 reports that school employees had sexually abused, assaulted, or harassed students. Chicago police investigated 523 reports of children being sexually assaulted or abused from 2008 to 2017, about one report a week.
Jennie Biggs, of the Raise Your Hand education advocacy group, said the district should provide more transparency, even if certain laws and privacy considerations must be adhered to. "If I was a parent with an athlete, I'd want to know who the coaches were. As a parent, you're entrusting your kid with adults, and yeah, you do want to know," Biggs said.
You May Also Like
Check out these additional posts from Mind Your Business.
Many states have legalized Marijuana which has many employers wondering what to do when their applicant's drug test comes back positive. Pre-employment drug testing is a common practice for many employers that wish to mitigate risk and maintain a safe work environment for all employees. Most employers choose to run a 5-panel or 10-panel drug…
Read More

→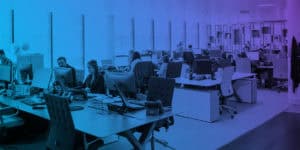 The Occupational Safety and Health Administration (OSHA) announced an emergency temporary standard (ETS) that states that companies with 100 or more employees would need to ensure that their employees are fully vaccinated by January 4th, 2021. If the employees are not vaccinated, they would need to test negative for COVID-19 weekly. This includes individuals who…
Read More

→
Motor Vehicle Records Reports are important searches for many different industries. They provide valuable information about an applicant's driving history. Driving infractions are not reportable in county or statewide criminal searches, so be sure to add a Motor Vehicle Search if you are hiring drivers for your company. The benefits are that you will be…
Read More

→
Quality and Precise Results, On Time!
Let us know about your screening needs to get a custom quote. We work with businesses big and small as well as the government. Which means we have a package of solutions for your organization as well.