MYB awarded EEO Contracts – We Mind their Business so they don't have to!
<![CDATA[Hendersonville, NC, May 20, 2015 — Last month, Mind Your Business Inc., (MYB), was awarded two new contracts to conduct Administrative Management Inquiries for Federal Government Agencies, and a contract to write Final Agency Decisions for a federal government agency. Headquartered in Hendersonville, N.C., MYB also has an office in Washington, D.C., covering the entire DMV (D.C., Maryland and Virginia), as well as staffing throughout the United States offering Equal Employment Opportunity (EEO) services to government agencies. MYB's EEO professionals have served as EEO Directors, EEO Managers, EEO Specialists, EEO Counselors, EEO Administrative Assistants and EEO attorneys. In 2011, with the economy still suffering and companies cutting their budgets for background screening, Karen Caruso, CEO/President and founder of MYB, elected to diversify as a means to grow the business. This led to their expansion into providing EEO investigations to federal agencies. One of MYB's most recent contracts came from an Agency, which received positive and noteworthy feedback from other federal agencies that MYB has previously provided EEO Services. "Being recognized for providing outstanding services four years later is very exciting for the company. We are extremely excited about what the future has in store for our EEO Division," said Caruso. This is the latest in a line of victories for MYB in the federal space, including being awarded its General Services Administration (GSA) Schedule in 2014, for Pre-Employment Background investigations and Equal Employment Opportunity (EEO) Services under GSA Schedule 738X Human Resources and EEO Services. GSA Schedules are fast, easy, and effective contracting vehicles for both federal customers and vendors. GSA establishes long-term government-wide contracts with commercial companies to provide access to millions of commercial products and services at volume discount pricing. MYB received certification as a Participant in the U.S. Small Business Administration's (SBA) 8(a) Business Development Program two years ago. It is through this certification that MYB is able to compete for these contracts as well as receive some sole source set-aside contracts. MYB currently provides, or has previously provided, services for multiple federal agencies, including OPM, IMLS, PBGC, BIA, BLM, Army, DOI, and DOE. EEO Services offered by MYB:
EEO Counseling
EEO Investigations
Final Agency Decision Writing (FAD)
EEO Counseling Training (32-Hour and Refresher)
EEO Investigator Training (32-Hour and Refresher)
Writing Acceptance and Dismissal Letters
Personalized EEO Consulting
EEO Division Staff Members at MYB
:
Heidi Griffin, EEO Director
Renee Heider, EEO Manager
Evon Lee-Patton, EEO Consultant/Technical Advisor
Onsite EEO Investigators and EEO Counselors
About MYB:
MYB, founded in 1996, is a leading provider of background investigations, EEO investigations and drug screening services. MYB is 8(a) certified from the U.S. Small Business Administration (SBA), joining only 158 other businesses in the state of North Carolina as part of this exclusive program. MYB is also a GSA Schedule holder. Karen Caruso, CEO/President and founder of MYB, was awarded the Small Business Person of the Year for North Carolina in 2011. In 2014, Caruso graduated from the Goldman Sachs' '10,000 businesses' program at Babson College, MA.]]>
You May Also Like
Check out these additional posts from Mind Your Business.
Many states have legalized Marijuana which has many employers wondering what to do when their applicant's drug test comes back positive. Pre-employment drug testing is a common practice for many employers that wish to mitigate risk and maintain a safe work environment for all employees. Most employers choose to run a 5-panel or 10-panel drug…
Read More

→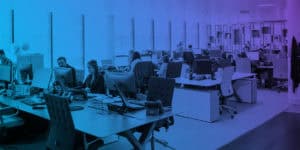 The Occupational Safety and Health Administration (OSHA) announced an emergency temporary standard (ETS) that states that companies with 100 or more employees would need to ensure that their employees are fully vaccinated by January 4th, 2021. If the employees are not vaccinated, they would need to test negative for COVID-19 weekly. This includes individuals who…
Read More

→
Motor Vehicle Records Reports are important searches for many different industries. They provide valuable information about an applicant's driving history. Driving infractions are not reportable in county or statewide criminal searches, so be sure to add a Motor Vehicle Search if you are hiring drivers for your company. The benefits are that you will be…
Read More

→
Quality and Precise Results, On Time!
Let us know about your screening needs to get a custom quote. We work with businesses big and small as well as the government. Which means we have a package of solutions for your organization as well.