MYB attends 66th Annual Mardi Gras Ball in Washington D.C.
<![CDATA[
Members of the Mind Your Business staff headed down to D.C. at the end of February for the 66th Annual Mardi Gras Ball, hosted by the Mystick Krewe of Louisianans. The group first began hosting these annual Mardi Gras celebrations as a means of bringing Louisiana's heritage and culture to those who had moved from the Bayou State to the nation's capitol. The MYB team had a blast at the black-or-white tie carnival ball. Director of Government Sales & Contracting Mary Ray, Vice President Jen Adams, VP of Business Development & Strategy Ben Wells and CEO Karen Caruso were present at the masquerade and costume ball. This year's theme was "Louisiana's Service to America," and honored the Louisiana citizens' commitment to the armed forces. Chaired by Congressman Dr. John Fleming, the annual carnival ball includes selecting a king and queen each year; this year's royal court included King Dr. Larry M. Allen, and Queen Sarah Louise Bicknell, both residents of Shreveport, La. In addition to the Ball celebration, the weekend event included a Friday evening Captain's Dinner Dance and presentation. For more information about this annual event, check out the Mystick Krewe of Louisianans' website. You can view more photos of the event here. ]]>
You May Also Like
Check out these additional posts from Mind Your Business.
Many states have legalized Marijuana which has many employers wondering what to do when their applicant's drug test comes back positive. Pre-employment drug testing is a common practice for many employers that wish to mitigate risk and maintain a safe work environment for all employees. Most employers choose to run a 5-panel or 10-panel drug…
Read More

→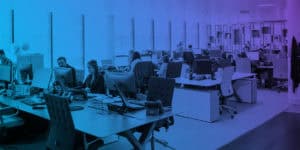 The Occupational Safety and Health Administration (OSHA) announced an emergency temporary standard (ETS) that states that companies with 100 or more employees would need to ensure that their employees are fully vaccinated by January 4th, 2021. If the employees are not vaccinated, they would need to test negative for COVID-19 weekly. This includes individuals who…
Read More

→
Motor Vehicle Records Reports are important searches for many different industries. They provide valuable information about an applicant's driving history. Driving infractions are not reportable in county or statewide criminal searches, so be sure to add a Motor Vehicle Search if you are hiring drivers for your company. The benefits are that you will be…
Read More

→
Quality and Precise Results, On Time!
Let us know about your screening needs to get a custom quote. We work with businesses big and small as well as the government. Which means we have a package of solutions for your organization as well.