National League's MVP fails drug test
<![CDATA[Ryan Braun, who was voted the National League's MVP only three weeks ago, has tested positive for performance-enhancing drugs. If the positive result is upheld, Braun faces a 50 game suspension.
Braun, 28, is challenging the results through a three-person appeals panel, saying in a statement that he is a victim of "highly unusual circumstances"  that triggered the violation. Braun's positive test was
first reported
Saturday by ESPN. The positive result came from a test during the playoffs, before Braun's Brewers were eliminated from their NL championship series by the St. Louis Cardinals. The test apparently showed elevated levels of testosterone and was then sent to the World Anti-Doping Agency lab in Montreal for a more sophisticated test known as a carbon isotope test (CIR), which revealed the levels were caused by exogenous or synthetic testosterone. For all baseball fans, this is another incident they will want to forget. It was only 8 months ago that we
reported in this blog
about Manny Ramirez retiring after failing a drugs test for a second time in three seasons. Braun is going to appeal, but considering that no player has yet successfully appealed a positive test result in 13 tries, it seems unlikely.]]>
You May Also Like
Check out these additional posts from Mind Your Business.
Many states have legalized Marijuana which has many employers wondering what to do when their applicant's drug test comes back positive. Pre-employment drug testing is a common practice for many employers that wish to mitigate risk and maintain a safe work environment for all employees. Most employers choose to run a 5-panel or 10-panel drug…
Read More

→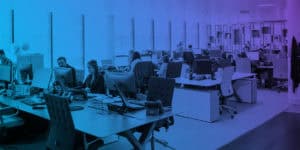 The Occupational Safety and Health Administration (OSHA) announced an emergency temporary standard (ETS) that states that companies with 100 or more employees would need to ensure that their employees are fully vaccinated by January 4th, 2021. If the employees are not vaccinated, they would need to test negative for COVID-19 weekly. This includes individuals who…
Read More

→
Motor Vehicle Records Reports are important searches for many different industries. They provide valuable information about an applicant's driving history. Driving infractions are not reportable in county or statewide criminal searches, so be sure to add a Motor Vehicle Search if you are hiring drivers for your company. The benefits are that you will be…
Read More

→
Quality and Precise Results, On Time!
Let us know about your screening needs to get a custom quote. We work with businesses big and small as well as the government. Which means we have a package of solutions for your organization as well.