Mind Your Business, Inc. Announces Convenient Fingerprinting Program Solutions

Extensive nationwide live scan fingerprinting services provides streamlined solution for MYB customers
March 1, 2021

Hendersonville, N.C. — Mind Your Business, Inc. (MYB), a worldwide leader in background screening, drug testing, EEO investigations, and administrative services is excited to announce the introduction of extensive fingerprinting services to its repertoire of core capabilities. This new service offering will allow MYB to facilitate the fingerprinting process for government agencies, state and local governments, and regulated industries.

Fingerprinting is required for many federally and state regulated entities, contracts, and positions. MYB will facilitate nationwide live scan fingerprinting for its clients through a streamlined scheduling process. MYB clients that have fingerprinting requirements will be able to initiate the fingerprinting orders directly from within our secure online portal. Individuals that need to be fingerprinted will be contacted by MYB staff to help them schedule the time, day, and location they will be fingerprinted.

"While MYB serves all industries, most of our customers come from government agencies and other highly regulated areas where fingerprinting is a required necessity for their new hires and contractors," said John Lawrence, Chief Revenue Officer of MYB. "We already meet and exceed the unique pre-employment background screening needs of these customers, and it is a natural progression in our relationship with these customers to help them manage their fingerprinting programs with our elite customer service, technology, nationwide footprint, and operational support."
MYB provides an extensive network of live scan fingerprinting locations nationwide, and options for hard card fingerprinting as well. MYB's live scan fingerprinting programs are the optimal solution over traditional ink methods by providing convenient locations, dramatically lower print rejection rates, and faster processing.
About Mind Your Business, Inc. (MYB)
MYB was founded over 24 years ago by Founder/CEO, Karen Caruso. MYB began supplying criminal background checks to individuals and families looking to hire childcare and in-home support. This quickly evolved into supplying background checks to large corporations, non-profits, and government entities. The breath of services has also grown to providing drug testing, adjudication services, EEO investigation services and training, and much more. MYB stands behind their moto of providing services with Uncompromised Accuracy. If you are interested in learning more about the services that MYB provides and how they can benefit your organization, please email sales@mybinc.com.
You May Also Like
Check out these additional posts from Mind Your Business.
Many states have legalized Marijuana which has many employers wondering what to do when their applicant's drug test comes back positive. Pre-employment drug testing is a common practice for many employers that wish to mitigate risk and maintain a safe work environment for all employees. Most employers choose to run a 5-panel or 10-panel drug…
Read More

→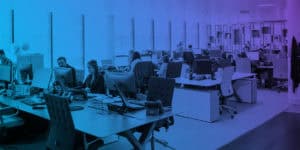 The Occupational Safety and Health Administration (OSHA) announced an emergency temporary standard (ETS) that states that companies with 100 or more employees would need to ensure that their employees are fully vaccinated by January 4th, 2021. If the employees are not vaccinated, they would need to test negative for COVID-19 weekly. This includes individuals who…
Read More

→
Motor Vehicle Records Reports are important searches for many different industries. They provide valuable information about an applicant's driving history. Driving infractions are not reportable in county or statewide criminal searches, so be sure to add a Motor Vehicle Search if you are hiring drivers for your company. The benefits are that you will be…
Read More

→
Quality and Precise Results, On Time!
Let us know about your screening needs to get a custom quote. We work with businesses big and small as well as the government. Which means we have a package of solutions for your organization as well.