Job seekers test positive for drugs at highest rate since 2007
<![CDATA[According to a study by Quest Diagnostics, the rate of positive results for pre-employment urine screening increased by 5.7 percent since 2011. "Employers are having some difficulty finding employees who can pass their drug tests," said Dr. Barry Sample, director of science and technology for Quest. Marijuana continues to be the drug most commonly used by American job seekers, according to the data. That said, only 2 percent of the 3.4 million urine tests analyzed from the first six months of 2012 came back positive for pot. Amphetamines, the second most prevalent drug, only showed up in 0.86 percent of cases.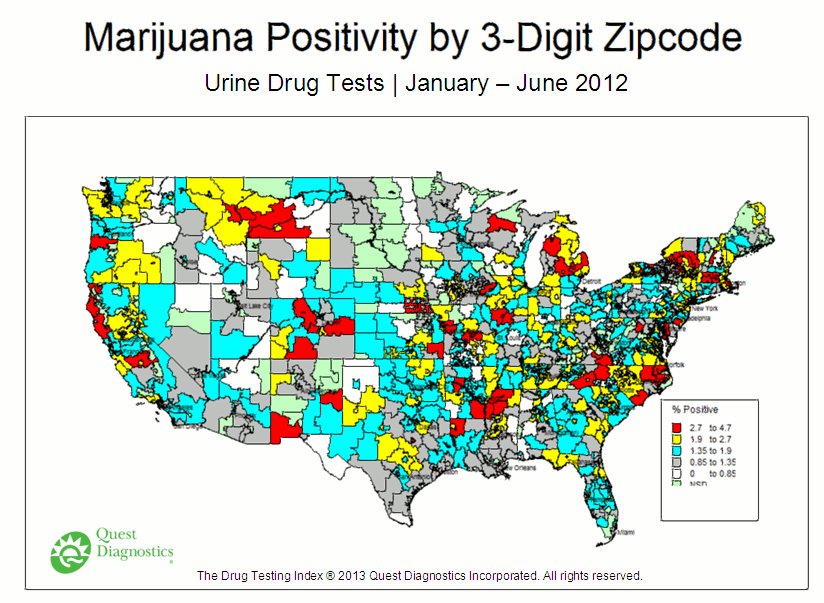 While some employers are still on the fence with regards to drug testing, this latest information may make those against it rethink. "Employers are going to have to take a hard look at their policies and decide if they want to do drug testing," said Holli Hartman, counsel at BakerHostetler. "[Marijuana] is still an illegal drug on the federal level, but employers are still going to have a lot of discretion to decide what goes on in the workplace and also what their employees do outside of the workplace to some extent."
Drug screening in your workplace
If you're an employer questioning
how to create a drug testing policy
, this is where a
pre-employment screening company
 can help. The ideal next step would be to get in touch with someone who provides these services, who can identify your needs and help create a program to suit you. Any concerns or questions you have, from costs to types of testing, can be answered, and an employment screening service will be able to judge how a drug screening program can help your business progress. Interested in learning more?
Get in touch with us today
and we can help you get started.]]>
You May Also Like
Check out these additional posts from Mind Your Business.
February brings Valentine's Day and the notion of love to all things. As we ease into the new year, now is the perfect time to show your business some TLC by outsourcing key tasks to the experienced professionals at MYB, Inc. Our trained experts can execute with ease many of the time-consuming duties that consume…
Read More

→
Mind Your Business, Inc. founder and CEO Karen Caruso has over 25 years of experience in the industry. She founded the company based upon her goal to provide accurate information to individuals and businesses making hiring decisions. Her passion and vision has guided MYB, Inc. through the years. Today, it is a thriving business and…
Read More

→
Earlier this month, Uber revealed it received over 3,000 reports of sexual assaults related to its 1.3 billion rides in the United States in 2018. While Uber has a screening process in place, it has been criticized as inferior to the rigorous process required for taxi drivers. Currently, Uber states it conducts an online screening…
Read More

→
Quality and Precise Results, On Time!
Let us know about your screening needs to get a custom quote. We work with businesses big and small as well as the government. Which means we have a package of solutions for your organization as well.