Is the 4-day work week coming?
A New Zealand firm that ran a pilot in which its employees worked four days a week, while being paid for five, says the experiment was so successful that it hoped to make the change permanent.
The firm that ran the experiment, Perpetual Guardian, asked two researchers to study the effects on staff. Those independent reports are available here and here.
Jarrod Haar, a human resources professor at Auckland University of Technology, said employees reported a 24 percent improvement in work-life balance, and came back to work energized after their days off.
"Supervisors said staff were more creative, their attendance was better, they were on time, and they didn't leave early or take long breaks," Mr. Haar said. "Their actual job performance didn't change when doing it over four days instead of five."
Additionally, participants reported an improvement in leadership, commitment, stimulation, and empowerment, each by roughly 20%.
"What we've seen is a massive increase in engagement and staff satisfaction about the work they do, a massive increase in staff intention to continue to work with the company and we've seen no drop in productivity," CEO Andrew Barnes explained to the New Zealand Herald.
Because of this win-win effect, Barnes says he's now trying to make the four-day structure a permanent part of the company ongoing, beyond the end of the two-month trial; he is recommending the change be adopted by the company's board.
"We're paying for productivity," Barnes said. "We're making a clear distinction here between the amount of hours you spend in the office and what we get out of that."
With such powerful results and the ever-increasing move into a gig economy, we expect to see more employers test a new, shortened work week in their workplace in the coming months. Before too long, a four-day work week might very easily become the norm.
You May Also Like
Check out these additional posts from Mind Your Business.
Many states have legalized Marijuana which has many employers wondering what to do when their applicant's drug test comes back positive. Pre-employment drug testing is a common practice for many employers that wish to mitigate risk and maintain a safe work environment for all employees. Most employers choose to run a 5-panel or 10-panel drug…
Read More

→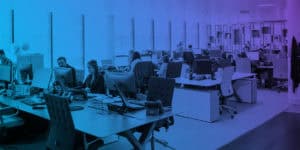 The Occupational Safety and Health Administration (OSHA) announced an emergency temporary standard (ETS) that states that companies with 100 or more employees would need to ensure that their employees are fully vaccinated by January 4th, 2021. If the employees are not vaccinated, they would need to test negative for COVID-19 weekly. This includes individuals who…
Read More

→
Motor Vehicle Records Reports are important searches for many different industries. They provide valuable information about an applicant's driving history. Driving infractions are not reportable in county or statewide criminal searches, so be sure to add a Motor Vehicle Search if you are hiring drivers for your company. The benefits are that you will be…
Read More

→
Quality and Precise Results, On Time!
Let us know about your screening needs to get a custom quote. We work with businesses big and small as well as the government. Which means we have a package of solutions for your organization as well.