Is Marijuana still tested for pre-employment?
Many states have legalized Marijuana which has many employers wondering what to do when their applicant's drug test comes back positive.
Pre-employment drug testing is a common practice for many employers that wish to mitigate risk and maintain a safe work environment for all employees. Most employers choose to run a 5-panel or 10-panel drug test for applicants. A 5-panel drug test screens for amphetamines, cocaine metabolites, marijuana metabolites (THC), opiates and phencyclidine (PCP). A 10-panel drug test adds barbiturates, benzodiazepines, methadone, methaqualone, and propoxyphene.
34 states and the District of Columbia have legalized marijuana. 19 states have legalized recreational use. Many states have protections for registered medical marijuana patients. In New York City and in Nevada, there are even stricter protections for applicants. In both places, employers are banned from taking adverse action against applicants that test positive from marijuana except for positions that are sensitive to workplace safety.
Another issue that arises with marijuana testing is that THC stays in a person's body for weeks.
If your applicant traveled to a state where recreational marijuana is legal, they still may test positive days later. Many employers are opting for tests based on reasonable suspicion rather than pre-employment. It is important that your drug screening provider is having a Medical Review Officer contact positive applicants. In situations where an applicant is positive, they will ask if there are any prescriptions and then they will determine if the positive was triggered by a prescription.
As we move towards more relaxed laws surrounding marijuana, it is important that your organization is up to date on laws and regulations surrounding pre-employment drug testing.
If you are unsure about where to start, reach out to MYB at sales@mybinc.com or your current drug screening provider for more information.
You May Also Like
Check out these additional posts from Mind Your Business.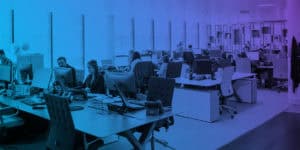 The Occupational Safety and Health Administration (OSHA) announced an emergency temporary standard (ETS) that states that companies with 100 or more employees would need to ensure that their employees are fully vaccinated by January 4th, 2021. If the employees are not vaccinated, they would need to test negative for COVID-19 weekly. This includes individuals who…
Read More

→
Motor Vehicle Records Reports are important searches for many different industries. They provide valuable information about an applicant's driving history. Driving infractions are not reportable in county or statewide criminal searches, so be sure to add a Motor Vehicle Search if you are hiring drivers for your company. The benefits are that you will be…
Read More

→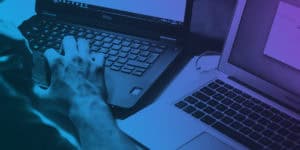 Conducting background checks on new hires continues to be a standard practice for most companies. The way many organizations operate, hire, and conduct business has changed. One of the biggest changes is the number of individuals who transitioned to working from home. Many employers are now offering teleworking options or even recruiting nationwide for candidates.…
Read More

→
Quality and Precise Results, On Time!
Let us know about your screening needs to get a custom quote. We work with businesses big and small as well as the government. Which means we have a package of solutions for your organization as well.