Could an iPhone app be the newest tool for a pre-employment drug testing service?
<![CDATA[
When employers conduct pre-employment drug tests or enforce random drug testing, they typically have to hire a drug testing service or work with a local clinic to get results. However, new technologies from healthcare company Scanadu may eventually make pre-employment drug testing as simple as checking your phone. Scanadu has introduced a device that may change not only the healthcare industry, but also how employers conduct drug tests. The device, called Scanaflo, is a urinalysis test kit that utilizes an iPhone app to scan used strips. The app differentiates colors on the strip that indicate the composition of the sample. While the Scanaflo is currently only being marketed toward those who want or need to regularly monitor their health at home — such as pregnant women and the elderly — Scanadu co-founder Sam De Brouwer has noted that there may be opportunities for this device to be used for drug testing in the future. Should a drug testing service choose to use this device as part of its service, the person conducting the tests would use his or her phone to scan the used strips. The phone app would immediately provide feedback regarding various chemical levels in the urine. While organizations may see this as an opportunity to conduct urine tests on their own instead of hiring a drug testing service for screening, businesses should take caution. Drug testing laws vary state by state, and companies would be wise to continue working with these services in order to ensure they do not violate their employees' rights or break any state or federal laws. (A few months back, nine employees in Ohio sued their employer — to the tune of $2.25 million — for violating their constitutional rights by subjecting the employees to "random" screening that seemingly only targeted one type of job within the organization.) Due to the complexity and fluidity of employment law, employers should continue to work with screening services whose job it is to keep up to date on the legalities. This technology has not yet been approved by the Food and Drug Administration, but Scanadu is hopeful that it will get the proper certifications from the FDA by the end of the year. Image via 9to5Mac]]>
You May Also Like
Check out these additional posts from Mind Your Business.
Many states have legalized Marijuana which has many employers wondering what to do when their applicant's drug test comes back positive. Pre-employment drug testing is a common practice for many employers that wish to mitigate risk and maintain a safe work environment for all employees. Most employers choose to run a 5-panel or 10-panel drug…
Read More

→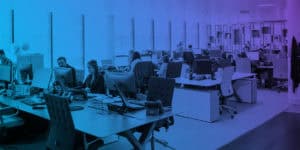 The Occupational Safety and Health Administration (OSHA) announced an emergency temporary standard (ETS) that states that companies with 100 or more employees would need to ensure that their employees are fully vaccinated by January 4th, 2021. If the employees are not vaccinated, they would need to test negative for COVID-19 weekly. This includes individuals who…
Read More

→
Motor Vehicle Records Reports are important searches for many different industries. They provide valuable information about an applicant's driving history. Driving infractions are not reportable in county or statewide criminal searches, so be sure to add a Motor Vehicle Search if you are hiring drivers for your company. The benefits are that you will be…
Read More

→
Quality and Precise Results, On Time!
Let us know about your screening needs to get a custom quote. We work with businesses big and small as well as the government. Which means we have a package of solutions for your organization as well.