How Yellow Cab could have avoided a lawsuit
<![CDATA[
Yellow Cab has recently been under fire for allowing cab drivers to continue working despite causing — or being involved in — multiple accidents. Earlier this month, Yellow Cab owner Jack Bewley announced that all drivers working for the business now have accident insurance, and that the company regularly conducts inspections and background checks on its drivers. This announcement comes on the heels of a lawsuit filed by a customer who was injured when her cab collided with another vehicle and flipped the cab. The cab driver had been involved in three previous accidents. During court proceedings, it was discovered that Yellow Cab had not run either background or drug screenings on all of its drivers. All of Yellow Cab's drivers are considered independent contractors. When you run a business that requires placing the public's safety in the hands of your employees or contractors, it's incredibly important that you regularly run background checks, drug tests and other checks that may affect their work. If you're hiring a driver, you need to know if a candidate has been involved in any accidents, if they have anything on their record such as a DUI or DWI, and they should regularly undergo drug testing to make sure that drivers only hit the road sober. Having a standard policy in place for conducting these tests could have helped protect not only Yellow Cab's customers, but also their reputation.
First, any potential new hire or contractor should undergo a standard background check. This allows a company to ensure that a candidate does not have a criminal record, and that they don't have any pending litigation in court. A driving record check should be performed for those who may need to operate a motor vehicle during the course of their work.
If a candidate is applying for a job in which others' safety could be at risk, they should be required to undergo a drug test before they are offered the job. In addition, drug tests should be administered at regular intervals to ensure compliance.
Should anyone get into an accident — whether it's in a motor vehicle or not — the contractor or employee should be drug tested again, and his or her driving record checked, if applicable.
Does your business have a policy in place for screening employees?
Contact Mind Your Business
to learn more about screening and standardizing the process.]]>
You May Also Like
Check out these additional posts from Mind Your Business.
Many states have legalized Marijuana which has many employers wondering what to do when their applicant's drug test comes back positive. Pre-employment drug testing is a common practice for many employers that wish to mitigate risk and maintain a safe work environment for all employees. Most employers choose to run a 5-panel or 10-panel drug…
Read More

→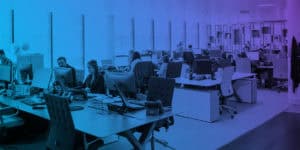 The Occupational Safety and Health Administration (OSHA) announced an emergency temporary standard (ETS) that states that companies with 100 or more employees would need to ensure that their employees are fully vaccinated by January 4th, 2021. If the employees are not vaccinated, they would need to test negative for COVID-19 weekly. This includes individuals who…
Read More

→
Motor Vehicle Records Reports are important searches for many different industries. They provide valuable information about an applicant's driving history. Driving infractions are not reportable in county or statewide criminal searches, so be sure to add a Motor Vehicle Search if you are hiring drivers for your company. The benefits are that you will be…
Read More

→
Quality and Precise Results, On Time!
Let us know about your screening needs to get a custom quote. We work with businesses big and small as well as the government. Which means we have a package of solutions for your organization as well.