Why you should hire a screening service for pre employment background screening
<![CDATA[
A lawsuit was filed back in July 2013 against Swift Transportation of Arizona for improper pre employment background screening practices. The class-action suit was filed by several truck drivers, including James Ellis III, who complained that Swift Transportation violated the Fair Credit Reporting Act by failing to disclose that credit checks and criminal record checks would be conducted. Ellis also alleged that Swift disqualified him from candidacy without providing notice of problems in his credit report. At the end of April 2014, Swift Transportation agreed to settle the lawsuit to the tune of $4.4 million. Up to 10,000 drivers may be affected by the settlement. Without candidates' express written permission, it is unlawful for companies to conduct credit checks. Even with the candidate's permission, the prospective employee has the right to review and dispute inaccuracies, under the FCRA. Because of the influx of lawsuits targeting businesses that do not comply with the FCRA, it has become more and more necessary for companies to hire a pre employment background screening service instead of conducting matters internally.
Background screening companies, such as Mind Your Business, keep up to date with all laws in order to keep your business from getting sued. They also ensure that you comply with all pre employment background screening laws, including providing explicit notice that checks will be conducted, and allowing candidates to view a copy of any reports that may be used in the qualification or disqualification of a potential employee.
Independent screening companies are less likely to make mistakes such as calling up information about the wrong person with the same name, as they have the time and resources to do pre employment background screening correctly. When companies try to conduct their own screening processes with their limited resources, costly mistakes can be made.
Not all screening companies are equal, however. Do your research before you choose one; make sure the company you choose is certified by the NAPBS and BBB. Mind Your Business is accredited by both organizations.
Contact Mind Your Business
today, and keep your company from wasting time and money on FCRA lawsuits.]]>
You May Also Like
Check out these additional posts from Mind Your Business.
Many states have legalized Marijuana which has many employers wondering what to do when their applicant's drug test comes back positive. Pre-employment drug testing is a common practice for many employers that wish to mitigate risk and maintain a safe work environment for all employees. Most employers choose to run a 5-panel or 10-panel drug…
Read More

→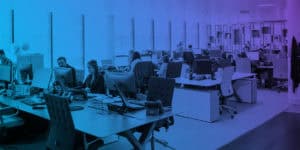 The Occupational Safety and Health Administration (OSHA) announced an emergency temporary standard (ETS) that states that companies with 100 or more employees would need to ensure that their employees are fully vaccinated by January 4th, 2021. If the employees are not vaccinated, they would need to test negative for COVID-19 weekly. This includes individuals who…
Read More

→
Motor Vehicle Records Reports are important searches for many different industries. They provide valuable information about an applicant's driving history. Driving infractions are not reportable in county or statewide criminal searches, so be sure to add a Motor Vehicle Search if you are hiring drivers for your company. The benefits are that you will be…
Read More

→
Quality and Precise Results, On Time!
Let us know about your screening needs to get a custom quote. We work with businesses big and small as well as the government. Which means we have a package of solutions for your organization as well.