Karen Caruso, Founder/CEO answered a question that many of us have been asked in the last few weeks:
What are you looking forward to most in 2021?
I am most looking forward to getting back to some sense of normalcy. I look forward to rebuilding MYB stronger than before. Like many small businesses across the nation, we have been negatively impacted by the pandemic. I am grateful for my employees. They are the true heroes. We have been able to band together and work to make our company function in ways it never had to before. We worked together to implement new products and services as well as perfect our internal operations to better service our clients. 
I was recently accepted as a committee member of the WBENC National Forum. It will allow me to bring focus to and encourage corporations and federal agencies to reevaluate their commitment to Women Owned Small Businesses and Minority Owned Businesses. It is more important now than ever for these companies to be supported during this challenging time. We are just as strong, capable, knowledgeable, and even more nimble than our larger counterparts.
This past year has not been easy. We are so appreciative all of our clients-old and new. We are looking forward to the opportunities this new year will bring. We stand ready to provide the highest level of service possible, allowing our clients peace of mind as we all work to navigate this unprecedented time.
You May Also Like
Check out these additional posts from Mind Your Business.
Many states have legalized Marijuana which has many employers wondering what to do when their applicant's drug test comes back positive. Pre-employment drug testing is a common practice for many employers that wish to mitigate risk and maintain a safe work environment for all employees. Most employers choose to run a 5-panel or 10-panel drug…
Read More

→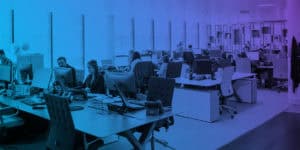 The Occupational Safety and Health Administration (OSHA) announced an emergency temporary standard (ETS) that states that companies with 100 or more employees would need to ensure that their employees are fully vaccinated by January 4th, 2021. If the employees are not vaccinated, they would need to test negative for COVID-19 weekly. This includes individuals who…
Read More

→
Motor Vehicle Records Reports are important searches for many different industries. They provide valuable information about an applicant's driving history. Driving infractions are not reportable in county or statewide criminal searches, so be sure to add a Motor Vehicle Search if you are hiring drivers for your company. The benefits are that you will be…
Read More

→
Quality and Precise Results, On Time!
Let us know about your screening needs to get a custom quote. We work with businesses big and small as well as the government. Which means we have a package of solutions for your organization as well.