February 2019 employment: US adds 20,000 jobs
According to 'The Employment Situation' report released by the U.S. Department of Labor's Bureau of Labor Statistics, the unemployment rate in the United States declined to 3.8%. while the economy added 20,000 jobs, in February.
The unemployment rate declined by 0.2 percentage point to 3.8 percent in February, and the number of unemployed persons decreased by 300,000 to 6.2 million. This decline reflects, in part, the return of federal workers who were furloughed in January due to the partial government shutdown.
Among the major worker groups, the unemployment rates for adult men (3.5 percent), Whites (3.3 percent), and Hispanics (4.3 percent) decreased in February. The jobless rates for adult women (3.4 percent), teenagers (13.4 percent), Blacks (7.0 percent), and Asians (3.1 percent) showed little or no change over the month.
The change in total nonfarm payroll employment for December was revised up from 222,000 to 227,000, and the change for January was revised up from 304,000 to 311,000. With these revisions, employment gains in December and January combined were 12,000 more than previously reported.
You May Also Like
Check out these additional posts from Mind Your Business.
Many states have legalized Marijuana which has many employers wondering what to do when their applicant's drug test comes back positive. Pre-employment drug testing is a common practice for many employers that wish to mitigate risk and maintain a safe work environment for all employees. Most employers choose to run a 5-panel or 10-panel drug…
Read More

→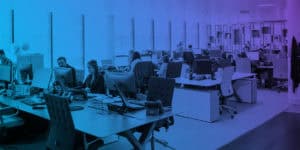 The Occupational Safety and Health Administration (OSHA) announced an emergency temporary standard (ETS) that states that companies with 100 or more employees would need to ensure that their employees are fully vaccinated by January 4th, 2021. If the employees are not vaccinated, they would need to test negative for COVID-19 weekly. This includes individuals who…
Read More

→
Motor Vehicle Records Reports are important searches for many different industries. They provide valuable information about an applicant's driving history. Driving infractions are not reportable in county or statewide criminal searches, so be sure to add a Motor Vehicle Search if you are hiring drivers for your company. The benefits are that you will be…
Read More

→
Quality and Precise Results, On Time!
Let us know about your screening needs to get a custom quote. We work with businesses big and small as well as the government. Which means we have a package of solutions for your organization as well.