Employers should re-examine drug policies after Massachusetts medical marijuana court ruling
<![CDATA[On July 17, the Massachusetts Supreme Judicial Court ruled that Irvine, California-based Advantage Sales and Marketing L.L.C., which fired Cristina Barbuto after her pre-employment drug screening tested positive for marijuana use, could be sued under federal handicap discrimination statutes. Cristina Barbuto was an entry-level employee who used medical marijuana to treat Crohn's disease. She told ASM that she would test positive for marijuana and "explained that her physician had provided her with a written certification that allowed her to use marijuana for medicinal purposes; and that, as a result, she was a qualifying medical marijuana patient under Massachusetts law." Christina submitted a urine sample for the mandatory drug test in September 2014. She was then terminated for testing positive for marijuana and was told ASM did not care if she used marijuana to treat her medical condition because "we follow federal law, not state law."
What does this mean for employers?
"The implications of this ruling are huge; this is really a watershed decision in Massachusetts," said Jeffrey Dretler, labor and employment attorney based in Boston, MA. "What it means is essentially it is no longer OK in Massachusetts to have a zero-tolerance drug policy that you apply … without exception or looking at the individual value of the case." Since 29 states and Washington, D.C. now permit the use of medical marijuana, legal experts are telling employers to consider the ruling's implications in both Massachusetts and elsewhere. Chief Justice Ralph Gants wrote that the ruling "does not necessarily mean that (Ms. Barbuto) will prevail in proving handicap discrimination. The defendants at summary judgment or trial may offer evidence to meet their burden to show that the plaintiff's use of medical marijuana is not a reasonable accommodation because it would impose an undue hardship on the defendants' business," according to court documents. The ruling also stated that if a doctor concludes medical marijuana is the most effective treatment for an employee's debilitating condition, "an exception to an employer's drug policy to permit its use is a facially reasonable accommodation." "The fact that the employee's possession of medical marijuana is in violation of federal law does not make it per se unreasonable as an accommodation," Mr. Gants wrote in the unanimous six-judge panel ruling.]]>
You May Also Like
Check out these additional posts from Mind Your Business.
Many states have legalized Marijuana which has many employers wondering what to do when their applicant's drug test comes back positive. Pre-employment drug testing is a common practice for many employers that wish to mitigate risk and maintain a safe work environment for all employees. Most employers choose to run a 5-panel or 10-panel drug…
Read More

→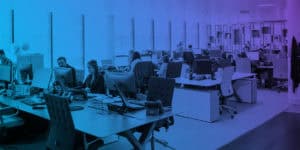 The Occupational Safety and Health Administration (OSHA) announced an emergency temporary standard (ETS) that states that companies with 100 or more employees would need to ensure that their employees are fully vaccinated by January 4th, 2021. If the employees are not vaccinated, they would need to test negative for COVID-19 weekly. This includes individuals who…
Read More

→
Motor Vehicle Records Reports are important searches for many different industries. They provide valuable information about an applicant's driving history. Driving infractions are not reportable in county or statewide criminal searches, so be sure to add a Motor Vehicle Search if you are hiring drivers for your company. The benefits are that you will be…
Read More

→
Quality and Precise Results, On Time!
Let us know about your screening needs to get a custom quote. We work with businesses big and small as well as the government. Which means we have a package of solutions for your organization as well.