Employers are facing the worst talent shortage in a decade
<![CDATA[Employers are facing the worst talent shortage in the last decade, according to ManpowerGroup's latest Talent Shortage Survey. According to the study, 40% of employers indicated they were facing hiring difficulties— an increase from 38 percent in 2015. In the United States, this number is slightly higher at 46% – a significant jump from the 32% reported last year. In total, 42,300 employers were surveyed. The most severe talent shortages were reported in Japan (86%), Taiwan (73%) and Romania (72%). At the lower end is China, where just 10% of employers reported hiring difficulties.
The shortage has led to many employers now training and developing existing employees to fill open positions, rather than looking externally to fill roles. "When the talent isn't available, organizations need to turn to training and developing their own people, and in many cases this means first identifying the skills that will be required in increasingly digital industries, like manufacturing," said Kip Wright, senior vice president of Manpower North America. According to SHRM, employers must become more flexible and creative in their recruitment strategies in order to find a solution to the talent shortage. Examples might include flexible work hours, remote work, and a re-invention of criteria. Manpower Group created a nifty infographic to highlight key findings – take a look.]]>
You May Also Like
Check out these additional posts from Mind Your Business.
Many states have legalized Marijuana which has many employers wondering what to do when their applicant's drug test comes back positive. Pre-employment drug testing is a common practice for many employers that wish to mitigate risk and maintain a safe work environment for all employees. Most employers choose to run a 5-panel or 10-panel drug…
Read More

→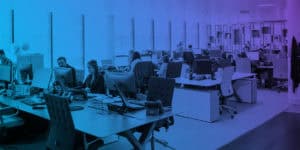 The Occupational Safety and Health Administration (OSHA) announced an emergency temporary standard (ETS) that states that companies with 100 or more employees would need to ensure that their employees are fully vaccinated by January 4th, 2021. If the employees are not vaccinated, they would need to test negative for COVID-19 weekly. This includes individuals who…
Read More

→
Motor Vehicle Records Reports are important searches for many different industries. They provide valuable information about an applicant's driving history. Driving infractions are not reportable in county or statewide criminal searches, so be sure to add a Motor Vehicle Search if you are hiring drivers for your company. The benefits are that you will be…
Read More

→
Quality and Precise Results, On Time!
Let us know about your screening needs to get a custom quote. We work with businesses big and small as well as the government. Which means we have a package of solutions for your organization as well.