Employers: Exit feedback matters more than you think
<![CDATA[To gain a better understanding about exit feedback and turnover, Quantum Workplace sent a survey to 1,848 employees across the country to gain their perspectives. One of the most overwhelming learnings? Exit feedback matters.
In addition, 73 percent of respondents believe it's important for employees to be able to offer input as to why former coworkers left. According to Quantum Workplace, "These four numbers offer evidence that a substantial portion of employees believe exit feedback is important, valuable, and can make a difference, regardless of whether that feedback comes from the employee who is leaving or from that employee's (former) co-workers."
What to consider for an exit survey?
Employee exit interviews should focus on retention by identifying the reason the employee is leaving. Further, employers ought to try and determine if the company's level of performance or the employees' unfulfilled expectations are an issue in this departure. Ideas for inclusion may be:
Job responsibilities
Job performance
Job orientation and training
Working conditions
Opportunities for career advancement
Training and development programs
Supervision and management
Work satisfaction
Workload
Salary
Benefits
Organizational culture
Organizational communication
Failing environments with low levels of employee retention reflect low levels of job satisfaction and come at a great cost to the organization. It's incredibly expensive to continue to hire and then train new employees over and over again, and turnover can have a negative impact on productivity and morale. Consider: what's your current rate of turnover and what can you implement to reduce it? You can see more about these survey results
here
.]]>
You May Also Like
Check out these additional posts from Mind Your Business.
Many states have legalized Marijuana which has many employers wondering what to do when their applicant's drug test comes back positive. Pre-employment drug testing is a common practice for many employers that wish to mitigate risk and maintain a safe work environment for all employees. Most employers choose to run a 5-panel or 10-panel drug…
Read More

→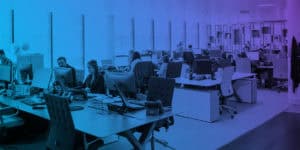 The Occupational Safety and Health Administration (OSHA) announced an emergency temporary standard (ETS) that states that companies with 100 or more employees would need to ensure that their employees are fully vaccinated by January 4th, 2021. If the employees are not vaccinated, they would need to test negative for COVID-19 weekly. This includes individuals who…
Read More

→
Motor Vehicle Records Reports are important searches for many different industries. They provide valuable information about an applicant's driving history. Driving infractions are not reportable in county or statewide criminal searches, so be sure to add a Motor Vehicle Search if you are hiring drivers for your company. The benefits are that you will be…
Read More

→
Quality and Precise Results, On Time!
Let us know about your screening needs to get a custom quote. We work with businesses big and small as well as the government. Which means we have a package of solutions for your organization as well.