EEOC proposes ban on retail background checks
<![CDATA[An announcement by the Equal Employment Opportunity Commission has caused outrage in the pre-employment screening industry, as the EEOC looks to ban criminal background checks on job applicants and current employees in the restaurant industry, as part of the applicant background check. EEOC Chair Jacqueline Berrian stated in a press release regarding this proposal on employment verification: "We had the opportunity to add to our knowledge of this issue and learn about the practical ways employers have been able to balance business concerns with the need to ensure that employment practices are fair and non-discriminatory." Heads and spokespersons from several social agencies advised the Commission of the barriers of arbitrary hiring restrictions for convicted criminals re-entering the workforce. Amy Solomon, the co-chair of the Department of Justice's Reentry Council heads a group to examine all aspects of individuals with criminal records with three main goals:
Make communities safe from recidivism and victimization
Assist people returning from jail or prison to become productive citizens
Reduce the direct and collateral costs of incarceration and saving tax dollars
The Commission was also warned of the unreliability of criminal record databases and proliferation of companies offering "instant" background checks that often contain inaccurate or incomplete information without providing explanatory details. The National Retail Federation, supported by a dozen other groups, sent a letter to the commission urging them to reject the proposal. A portion of the letter states, "We are companies and trade associations representing businesses that have a critical need to protect the safety of people and property in workplaces across the United States. One of the most important ways to create safe working environments is for employers, principals and volunteer organizations to be able to conduct criminal background checks of employees, independent contractors and volunteers." "We understand the frustration some have in finding employment, especially in a time of national economic stress, and we also appreciate the strong desire to reintegrate former prisoners into American society," the letter said. "However, attempts to ease unemployment frustration or reentry desires should not come at the expense of keeping people and businesses safe from physical or financial harm." What's important to remember is that while there can be unreliability in some databases, and it is true that many companies offering "instant background checks" or "free background checks" can provide false and misleading information, that is only one side of the story. For every incapable company, there is a
Mind Your Business, Inc.
– a reliable, cost-effective, customer-orientated business which can suit your background check needs. The step the EEOC is trying to take here may have a meaningful basis, but they are going about it the wrong way. Don't forgo background checks completely, instead focus on removing the unreliable and incapable companies out there offering a poor background check service. It will be interesting to see how this proposal progresses, and we will be sure to keep you informed.]]>
You May Also Like
Check out these additional posts from Mind Your Business.
Many states have legalized Marijuana which has many employers wondering what to do when their applicant's drug test comes back positive. Pre-employment drug testing is a common practice for many employers that wish to mitigate risk and maintain a safe work environment for all employees. Most employers choose to run a 5-panel or 10-panel drug…
Read More

→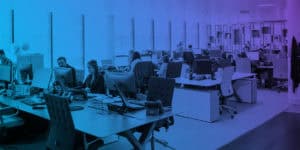 The Occupational Safety and Health Administration (OSHA) announced an emergency temporary standard (ETS) that states that companies with 100 or more employees would need to ensure that their employees are fully vaccinated by January 4th, 2021. If the employees are not vaccinated, they would need to test negative for COVID-19 weekly. This includes individuals who…
Read More

→
Motor Vehicle Records Reports are important searches for many different industries. They provide valuable information about an applicant's driving history. Driving infractions are not reportable in county or statewide criminal searches, so be sure to add a Motor Vehicle Search if you are hiring drivers for your company. The benefits are that you will be…
Read More

→
Quality and Precise Results, On Time!
Let us know about your screening needs to get a custom quote. We work with businesses big and small as well as the government. Which means we have a package of solutions for your organization as well.