Department of Labor seeks to expand opportunities for underrepresented populations
<![CDATA[As part of the U.S. Department of Labor's investments in the ApprenticeshipUSA initiative, the department's Employment and Training Administration announced it is seeking to award three to five contracts to workforce intermediaries, including community-based organizations; labor organizations; or workforce, industry and education organizations to develop national or regional "opportunity partnerships." This is the fourth installment of a $90 million funding strategy to grow and diversify apprenticeship announced in April 2016. "When it comes to expanding apprenticeships to help traditionally underrepresented populations share in the growth of our economy and blaze a trail to the middle class, we cannot take our foot off the pedal," said U.S. Secretary of Labor Thomas E. Perez. "This project and $90 million in ApprenticeshipUSA investments demonstrate our commitment to continue to diversify our pool of apprentices and break down barriers to opportunity in this proven earn-while-you-learn model." The contracts intend to increase the number of opportunities for underrepresented populations to complete Registered Apprenticeship programs. Specifically, contractors will:
Identify, develop and disseminate tools and strategies that increase access, entry and retention in Registered Apprenticeships for underrepresented populations.
Through partnerships and direct technical assistance to Registered Apprenticeship sponsors, help apprenticeship programs develop diversity and inclusion plans and implement strategies that increase the diversity of workers entering and completing Registered Apprenticeship programs successfully.
Support the continued replication and scaling of successful diversity and inclusion practices.
Today, 91 percent of apprentices remain employed after completing their Registered Apprenticeship programs, with average annual starting wages above $50,000. The return on investment for employers is substantial, as studies indicate that for every dollar spent on apprenticeship, employers receive average of $1.47 return in increased productivity, reduced waste and greater front-line innovation.]]>
You May Also Like
Check out these additional posts from Mind Your Business.
Many states have legalized Marijuana which has many employers wondering what to do when their applicant's drug test comes back positive. Pre-employment drug testing is a common practice for many employers that wish to mitigate risk and maintain a safe work environment for all employees. Most employers choose to run a 5-panel or 10-panel drug…
Read More

→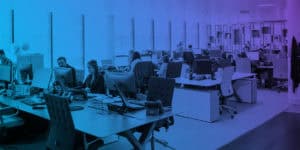 The Occupational Safety and Health Administration (OSHA) announced an emergency temporary standard (ETS) that states that companies with 100 or more employees would need to ensure that their employees are fully vaccinated by January 4th, 2021. If the employees are not vaccinated, they would need to test negative for COVID-19 weekly. This includes individuals who…
Read More

→
Motor Vehicle Records Reports are important searches for many different industries. They provide valuable information about an applicant's driving history. Driving infractions are not reportable in county or statewide criminal searches, so be sure to add a Motor Vehicle Search if you are hiring drivers for your company. The benefits are that you will be…
Read More

→
Quality and Precise Results, On Time!
Let us know about your screening needs to get a custom quote. We work with businesses big and small as well as the government. Which means we have a package of solutions for your organization as well.