$15M settlement in Census Bureau background check lawsuit
<![CDATA[The U.S. Commerce Department has agreed to pay $15 million to settle a class-action suit, brought following the hiring process for the 2010 Census Bureau. Back in 2010, the Census Bureau sought to fill more than 1 million temporary positions. The hiring process required a criminal background check, where biographical information of applicants was run through the FBI database. If an arrest record displayed, the Census sent a letter to the applicant asking them to provide "official court documentation on any and all arrest(s) and/or conviction(s)" within 30 days. Those applicants who disputed that they had an arrest record were advised to submit a set of fingerprints.
The plaintiffs sued in 2010, alleging that those procedures violated Title VII of the Civil Rights Act of 1964 . According to the Equal Employment Opportunity Commission (EEOC), employers may violate Title VII if their policies have a disproportionate adverse impact based on race, national origin or other protected categories, and if employers cannot demonstrate the business necessity of such policies. In fact, in 2012, the EEOC provided guidance on the use of criminal history in hiring calls for a process of individualized assessment, where rejected candidates can make their case to demonstrate facts about the offense or about their lives that shows they should be given a second chance. In addition to paying $15 million, the Census Bureau is also required to hire industrial-organizational psychologists to design new criteria for criminal background checks for the 2020 census to limit disparate impact on job applicants. The decision could have consequences for an estimated 450,000 African Americans and Latinos who may have been passed over for jobs because of the Census Bureau's background-check recruiting practices. ]]>
You May Also Like
Check out these additional posts from Mind Your Business.
Many states have legalized Marijuana which has many employers wondering what to do when their applicant's drug test comes back positive. Pre-employment drug testing is a common practice for many employers that wish to mitigate risk and maintain a safe work environment for all employees. Most employers choose to run a 5-panel or 10-panel drug…
Read More

→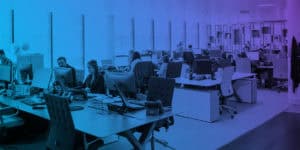 The Occupational Safety and Health Administration (OSHA) announced an emergency temporary standard (ETS) that states that companies with 100 or more employees would need to ensure that their employees are fully vaccinated by January 4th, 2021. If the employees are not vaccinated, they would need to test negative for COVID-19 weekly. This includes individuals who…
Read More

→
Motor Vehicle Records Reports are important searches for many different industries. They provide valuable information about an applicant's driving history. Driving infractions are not reportable in county or statewide criminal searches, so be sure to add a Motor Vehicle Search if you are hiring drivers for your company. The benefits are that you will be…
Read More

→
Quality and Precise Results, On Time!
Let us know about your screening needs to get a custom quote. We work with businesses big and small as well as the government. Which means we have a package of solutions for your organization as well.