Business Myth Busters: No Such Thing as an Instant Background Check
In today's instant gratification economy, it's easy to see the allure of the "instant" background check. However, good things come to those who wait. An instant background check could do more harm than good by putting your business, employees, and customers at risk.
Myth: An instant background check provides the information to make a good hiring decision.
Truth: An instant report pulls information from a national database. Critical information may be missing, which could cost the company time and money later on. At MYB, Inc. we conduct a National Criminal Offender Search, a County Criminal Search, or a Statewide Criminal Search. Depending upon the job position, we also verify education and complete a financial responsibility check.
Myth: Instant background checks can save time and money.
Truth: At MYB, Inc. our goal is to be efficient and accurate. We strive to provide comprehensive background checks in a timely manner and give you the information necessary to make an informed hiring decision. All of our background checks also comply with state and federal laws, a key factor to ensure your business is not held liable.
Myth: Background checks are one-size-fits all.
Truth: Every job requires different skills, certifications, and experience. Every position in your company is unique. Shouldn't your background checks be customized to the position you wish to fill? At MYB, Inc. we educate our clients about the types of background checks available. We discourage clients from running unnecessary checks and encourage them to add on ones that may be especially helpful.
Myth: I can understand a background report on my own.
Truth: A complete and comprehensive background report contains a lot of information. At MYB, Inc. every client has a representative that can walk them through their report and answer questions.
Educate yourself further with our FREE e-book, The Ultimate Employment Screening Checklist. Ready to get started with a customized and complete background check? Contact the experts at MYB, Inc. by calling 888-758-3776.
You May Also Like
Check out these additional posts from Mind Your Business.
Many states have legalized Marijuana which has many employers wondering what to do when their applicant's drug test comes back positive. Pre-employment drug testing is a common practice for many employers that wish to mitigate risk and maintain a safe work environment for all employees. Most employers choose to run a 5-panel or 10-panel drug…
Read More

→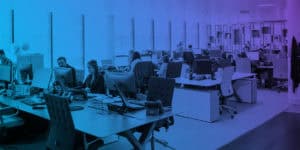 The Occupational Safety and Health Administration (OSHA) announced an emergency temporary standard (ETS) that states that companies with 100 or more employees would need to ensure that their employees are fully vaccinated by January 4th, 2021. If the employees are not vaccinated, they would need to test negative for COVID-19 weekly. This includes individuals who…
Read More

→
Motor Vehicle Records Reports are important searches for many different industries. They provide valuable information about an applicant's driving history. Driving infractions are not reportable in county or statewide criminal searches, so be sure to add a Motor Vehicle Search if you are hiring drivers for your company. The benefits are that you will be…
Read More

→
Quality and Precise Results, On Time!
Let us know about your screening needs to get a custom quote. We work with businesses big and small as well as the government. Which means we have a package of solutions for your organization as well.